06.26.13
Gome of the Week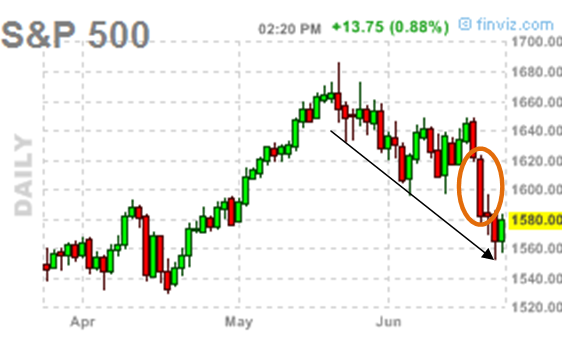 Boy, that S&P 500 is really in the shitter, huh?
My portfolio is in serious trouble.
This Week's Link That's Probably Not That Great
The Top 500 Worst Passwords of All Time - Both hilarious and troubling.
This Week's Movie You've Probably Never Seen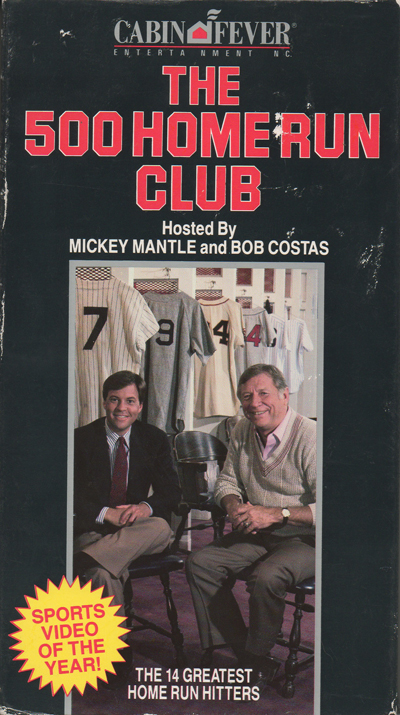 The 500 Home Run Club (1988)
In 1988, there were 14 players in the history of baseball who had, in their careers, hit over 500 home runs. Since then, the list has grown to 25. This video captured that nice, pleasant time before all the juiced-up dudes (most of the "new" 11 I'd say, with the exception of Eddie Murray, who didn't need that shit because he was way too cool) crept onto the list and ruined it, like most other things in professional baseball.
Over the course of an hour, Costas and The Mick break down the real ballplayers - dudes like Mel Ott, Jimmie Foxx, and Ted Williams.
They also mention Reggie Jackson.
Gotta say: if I had been asked to name the 14 guys on this list circa 1988, I wouldn't have been able to do it. We all know Ruth, Aaron, Mantle, and Mays, but I don't think I would have been able to come up with Eddie Mathews or Ernie Banks. Never think of Mr. Cub as a power hitter, but he played for a long time and played at Wrigley, so there you go.
Mickey Mantle is great in this, telling a wide-eyed, glowing Costas stories about playing against Willie Mays, taking the baton from DiMaggio, and the intricate details of his longest measured home runs, which I thought was going to lead to Costas exploding in his pants. If he did, he kept it cool.
Hey, did you notice that this video gave itself an award for Sports Video of the Year? Very prestigious.
Mike Schmidt had just hit his 500th the year before this was put together, and when Costas asks Mantle what he thinks about that, it's clear he doesn't really know who Schmidt is. He says something to Costas like, "Oh yeah, I was going to ask you about him." Aw, shucks, Mick.
They also mention Sadaharu Oh, who had 868 career home runs, basically making Babe Ruth look like a fraud. Asia: always one step ahead.
This Week's Record You're Probably Not Listening To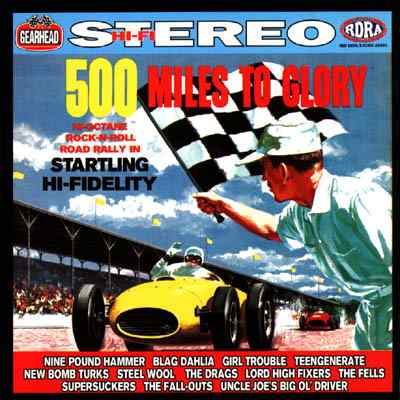 V/A - 500 Miles to Glory(1995)
When it comes to compilations I've owned for 15 years and haven't listened to in 10, this one is right up there.
Bought it for a Supersuckers exclusive track "Pseudopsychopharmacology," kept it for hot cuts from The Fall-Outs, Blag Dahlia, and this gem from the New Bomb Turks.
Now that's high-octane rock and roll.
This Week's Hip New Slang Word or Phrase
The Indie 500 - A sweet race, with the winner being crowned ultimate cool-hipster music guy!
Origin - Matador records.
Usage - "Dude, this guy on the street yesterday handed me his demo cassette."
"Dude, was it any good?"
"Dude, it was 90 minutes of what sounded like him jamming a blow dryer up his ass."
"Dude, it sounds like he will be in the winner's circle at the Indie 500 this year."

This Week's Top Ten List

The Top Ten Things I've Learned from the 500 Weeks of Waste:
10. Jeff Wincott owns no shirts
09. "Taint" is a funny word, but "fleshy fun bridge" and "maple bar" are possibly funnier
08. Butt juice is a real threat to our way of life in America and it's time to face this challenge head-on, if not for us then for our children
07. I'm a hate-filled, petty little man
06. None of you respect me, but y'all just haters
05. I'll go to jail defending an off-color remark about scrotum size
04. How to care for and nurture a devoted following of six for over a decade
03. Having a tough time thinking of a slang word? Tell the hooker to ease up on the electrical cord she's got wrapped around your neck because you need that oxygen for your brain
02. Having trouble coming up with an item for the Top Ten List? Throw in a witty barb about a prostitute asphyxiating you with a common household item
01. Always work blue

Cancel One Career