04.24.13
Gome of the Week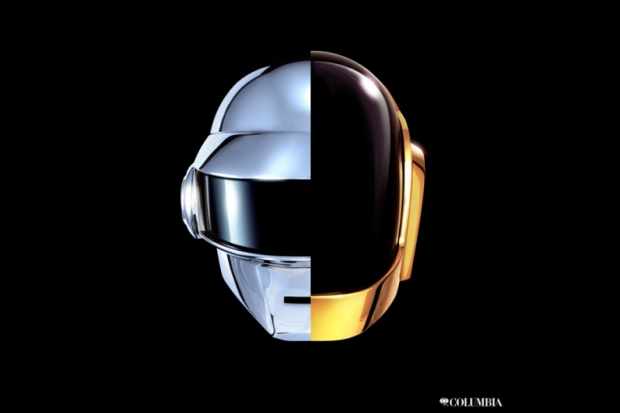 Somebody.
Please.
Explain to me why I'm supposed to be shitting my pants about this.
This Week's Link That's Probably Not That Great
Simpsons Did It - Many fine examples of the Simpsons doing things first.
This Week's Movie You've Probably Never Seen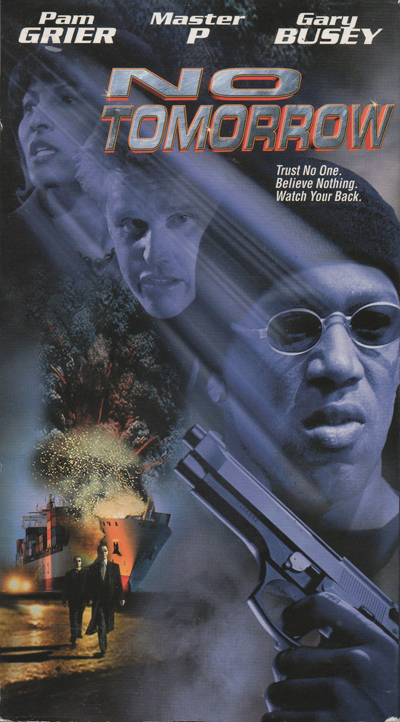 No Tomorrow (1999)
Would you believe me if I told you Jeff Fahey is in this movie? Of course you would. Because he is.
And so is the guy who played "Rick" on Magnum P.I.
Yes, it's an all-star cast, but let's give credit where credit is due: Master P directs them with a poignancy that could only come from a man fresh off the box-office smashes that were I'm Bout it and MP Da Last Don.
I didn't get a first-hand look at P's budget for this thing, but I feel I can safely say it was huge, and that he spent 95% of it on explosions. This is action-porn at its finest, with a rinky-dink story of rogue arms dealers thrown in just to move the story along to the next kablooey.
And while this is also a vanity project (P looks like he's having way too much fun in the opening scene, mowing down henchmen with a combo rocket launcher/flamethrower strapped to his back), Master P must have known that his acting wasn't going to sell this thing, because he's not really in it that much. It's more about Busey and the always brutally stoic Gary Daniels, who doesn't even bother to throat-kick anyone in this thing.
I really thought this would be a flat-out garbage fest, but instead it existed in this weird vortex full of people who can't act, people who can act phoning it in like they couldn't give less of a shit, and things blowing up all the time. Huge things. Like helicopters, tractor-trailers, and massive old-timey planes. You can call this a B-movie, but don't you dare call it low budget. You know how Master P do.
And speaking of that, you can rest assured knowing that he found a way to show Silkk the Shocker recording a new track in the studio right before the place is riddled with bullets. Dude knows how to promote.
Here's the trailer. Fire in the hole!
This Week's Record You're Probably Not Listening To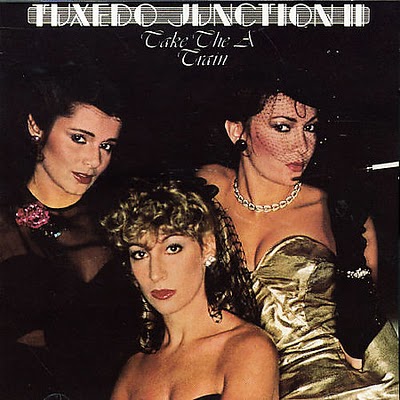 Tuxedo Junction - Tuxedo Junction II: Take the A Train(1979)
Wherein we find these lasses doing disco covers of songs by Cole Porter, Dizzy Gillesipe, Hoagy Carmichael, and others.
It is honestly amazing that disco music was popular for only about three years, but ran its course so quickly that death-knell shit like this still managed to sneak in before the final nail was hammered into the coffin with a pair of platform, goldfish-aquarium boots.
This is my favorite song from the record. It's called "You Gotta Be a Football Hero."
This Week's Hip New Slang Word or Phrase
Lep 4 - A sweet thing to call the movie Leprechaun 4: In Space.
Origin - This. For me, at least.
Usage - "Dude, do you feel like watching a movie about a leprechaun on a desolate planet attempting to court a narcissistic princess named Zarina, whom he has kidnapped in a plot to marry her, then murder her father in order to become king of her home planet, Dominia?"
"Uh, dude, that is a stupid question. The real question is: which one?"
"Dude, you down for Lep 4?"
"Dude, you had me at 'Lep.'"

This Week's Top Ten List

The Top Ten Signs Your Conspiracy Theory is Tenuous at Best:
10. While researching, you discovered concrete, irrefutable evidence that no one likes you
09. A lot of it is based on exclusive intelligence provided by Dale, the guy who hangs around the car wash
08. People say, "Really?" when presented with your evidence and you say, "I dunno. Probably."
07. You don't believe everyone is a reptile person, just that chick who wouldn't let you finger-blast her
06. You'll only debate it over Skype, and you're going to have to warn everybody: the connection tends to cut off when anyone challenges your stance
05. It revolves around the government's secret plans to make fudge extra gooey and irresistible
04. You keep asking who stands to benefit from you never knowing what a boob feels like
03. You drag Maddow into it - come on man, we all know she's a straight shooter
02. You secretly think things like, "Bet the Illuminati never saw this blog post coming!"
01. It dares to expose the darkest secrets about why your beard is constantly saturated with Cheeto dust

Cancel One Career (Again)