03.27.13
Gome of the Week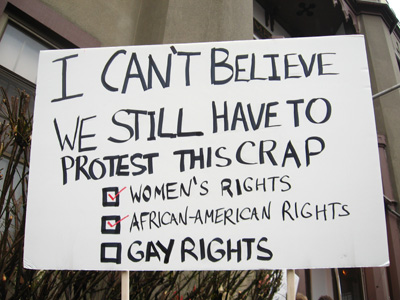 Seriously.
This Week's Link That's Probably Not That Great
Postcards From Google Earth by Clement Valla - Mesmerizing.
This Week's Movie You've Probably Never Seen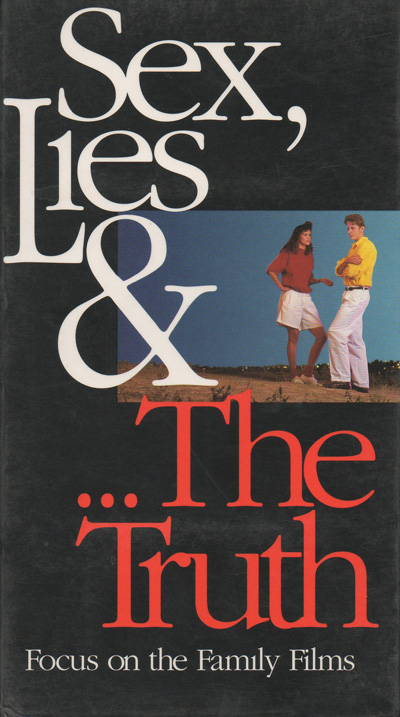 Sex, Lies & The Truth (1993)
Halfway through this 30-minute film that of course features footage of Kirk Cameron in Birkenstocks kicking back and having a light discussion about denial of your most throbbing human urges, my wife was like, "Why are there so many football players in this thing?"
It was a question worth asking. It seemed like every third "celebrity" in this moving pamphlet was a former running back. I explained to her that NFL football players have the luxury of banging anything that moves during their playing days, then repenting when their career is over and charging people to hear them talk about how they had the sweetest party ever for like a decade, but you shouldn't do that because he ended up with the clap and that shit is no fun.
Some of these men have apparently revirginized themselves. Because that is something that is possible.
Among the athletes who I admired as a child that make appearances in this movie that aims to accomplish something that is not even remotely possible are Orel Hershiser, Steve Largent, and Tim Burke, who pitched for the Reds and is one of the most hollow-eyed men I've ever had the pleasure of being terrified of.
Eddie from Family Matters also appears, encouraging all humans to not penetrate each other until marriage, and also proving that, just like Kirk Cameron before him, the dream of becoming a huge teen heartthrob so you can fall in love, get married in your early 20's, and definitely not bang hundreds of beautiful women while you're in the prime of your life is still alive and well.
Also: condoms are completely worthless and Jesus will laugh at the warts on your wang. Can you live with that?
You can watch this movie here. You'll probably want to break into discussion groups afterwards and review some of the finer points of this foolproof plan to get the nation's teenagers to stop sticking things inside each other.
This Week's Record You're Probably Not Listening To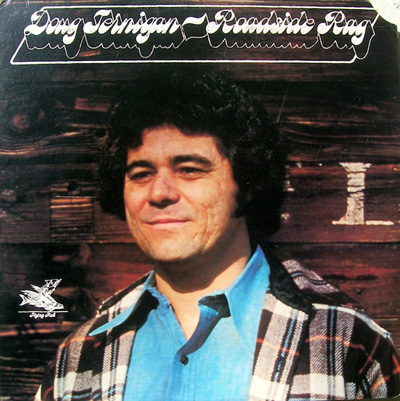 Doug Jernigan - Roadside Rag (1976)
Ol' Doug here is one o' them fellers who fancies flippin' his geetar on its backside, laying the sumbitch on his lap, and playin' it thatterway.
He's pretty good at it, too. This record is full of standards and covers, with his sweet steel guitar licks taking the place of the melodies. Mad twangy.
I can't find any cuts from this LP, but here's Doug doing "Eight Days a Week" a few years back. Dude's a menace.
This Week's Hip New Slang Word or Phrase
What am I, starring in a sequel to the star-studded 1994 comedy Prêt-à-Porter (Ready to Wear) over here?- A sweet comeback for when someone calls you out on your lack of fashion sense.
Origin - Paris!
Usage - "Dude, those sweatpants you're rocking are looking pretty trump tight."
"Dude, what am I, starring in a sequel to the star-studded 1994 comedy Prêt-à-Porter (Ready to Wear) over here?"
"Dude, I guess not. Sorry."
"No problem, dude. Now apologize to my sweatpants."
This Week's Top Ten List

The Top Ten Things I Will Marry Once Gay Marriage Is Legal and All Hope Is Lost and Marriage Means Nothing So You Can Marry Whatever:
10. A greyhound in a tutu
09. This sweet, like, almost mint condition Walkman I found at Value Village
08. Your fish. I'll sneak into your apartment and grab it out of your aquariam and marry the shit out of it but I'll put it back before it dies
07. Your 1992 Geo Metro. That gas mileage is sexxxxxy
06. This picture of Markie Post
05. A laserdisc player, just to be retro
04. Season 3 of Boardwalk Empire. It was that good
03. Eva Amurri's post-workout yoga pants
02. A dignified cat
01. Myself. Did your mind just explode?
Cancel One Career