10.24.10
Gome of the Week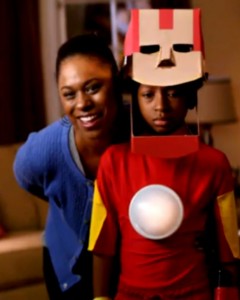 Hey Target:
You suuuuuuuuck.
This Week's Link That's Probably Not That Great
Commodore 64: Ghost 'n Goblins - This is a Halloween-themed offering, but beware: the rest of this site will cut your work productivity in half.
This Week's Movie You've Probably Never Seen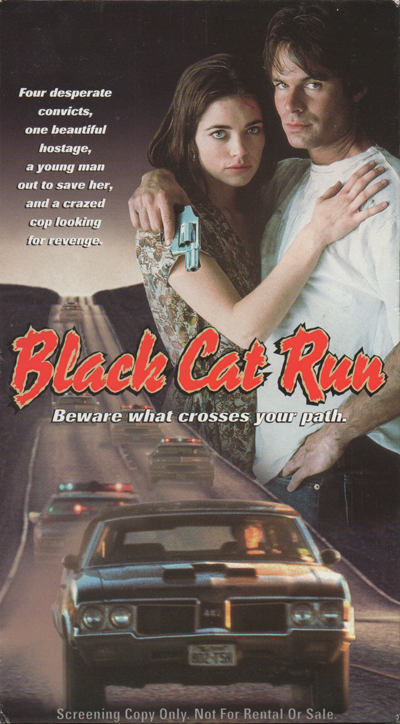 Black Cat Run (1998)
Apparently I'm in 1998 mode. Last week's pick was from '98, too, and I gotta say: it was a good year for mid-budget action-y flicks. I had low hopes for this one, and it turned out to be one of the better movies I've watched for the site in a while. As usual, that doesn't mean much, but when I'm even mildly engrossed in what I'm watching, I consider it a blessing.
Of course, when you've got Jake "The Teeth" Busey and Peter "Did Somebody Call for a Creep?" Greene on the screen, it's tough to go wrong. Both of these dudes have made careers out of being unlikable, and in this movie, they really turn on the repulsion. Greene, especially: the guy just oozes scum. It's fantastic.
While this would appear to be your run-of-the mill couple-on-the-run flick, it's actually more of a standard chase-type situation, with pretty boy there chasing after his pretty girl who has been kidnapped by a group of recently-escaped convicts. The crashes are aplenty, and the gunshot wounds are many. Just the way it should be.
Johnny's a racecar driver (wait, it gets better) who's dating the sheriff's daughter (I told you). The sheriff doesn't approve because Johnny's dad is a former felon, and that means he comes from a bad bloodline. The world does not want them to be together. You know, some real Romeo & Juliet shit. But Johnny's been saving his racecar winnings so he can go to college (even though he's at least 30), and he plans to take Sara Jane away to a better life. Did I mention this takes place in a backwards-ass small town where the cops are power-hungry? Norm (Busey) is a rival racer and a deputy, and he also really wants to bang Sara Jane. So when her dad gets iced in front of her by the on-the-lam convicts who subsequently take her, and Norm finds Johnny at the scene after the crooks bolt, he pegs Johnny as the killer. Johnny heads after Sara Jane; Norm heads after Johnny.
And from there, shit gets nuts. The flick never slows down, and the stunts and explosions were somehow not shitty at all. I gotta give credit where credit is due: this movie really did not suck. But again: when you've got Peter Greene playing a low-life psychopath, you're bound to have a winner.
Also: I'd like to start a list of movies that begin with a prison chain gang escape scene. So far I've got this one and 48 Hrs.
Check the sweet-ass trailer.
This Week's Record You're Probably Not Listening To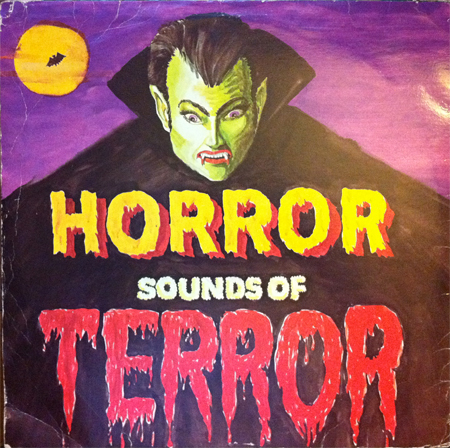 Hall of Music - Horror Sounds of Terror (1979)
I bought this LP for a dollar a few years ago, and it remains unmatched when it comes to Halloween weirdness. If you ever wondered where I jacked all the clinky-clanky samples from for the Sticks Downey Halloween track "Milk Duds and Guts" (and I know you did), this is your answer.
This thing came packaged with another record (this is actually the back cover) called Goofy Gold, which features "Monster Mash," "Purple People Eater," and other wacky numbers sure to annoy. Apparently these have been packaged together in other formats, as well. A true classic. If you ever see it laying in a garbage pile - and you might - snatch it up and impress your friends at your next Halloween shindig. And by "impress," I mean "confuse." That's better, anyway.
This Week's Hip New Slang Word or Phrase
Halloweekend - A sweet situation in which Halloween falls on a Saturday or Sunday and you can dress like an idiot for like three days.
Origin - People who can't decide on one costume so they half-ass it through three of 'em and use this as an excuse.
Usage - "Oh, dude. Halloweekend is coming up. I am going to dress as the Tiger Woods Cigar Guy on Friday."
"Dude, weak. What are you going to be on Saturday and Sunday?"
"Dude, on Saturday, I'm going to be a coked-up Charlie Sheen, and then on Sunday, I will be a hungover and suicidal Charlie Sheen. For ultimate reality, I may get arrested."
"Dude, this is going to be the best Halloweekend ever."
This Week's Top Ten List

The Top Ten Things I Will Be Handing Out to Trick-or-Treaters:
10. Leaky Honda Spree batteries
09. Sealed copies of Bell Biv Devoe's WBBD-Bootcity!: The Remix Album
08. Heaping handfuls of hot wings with pre-moistened towelettes hidden inside them
07. Costco-sized jars of gherkins
06. OXY 10, but only to the really zitty kids, and I'll make a big production of it
05. Scintillating tales about the best foot bath I've ever used
04. Kitten calendars from 1983, with the words "DEAD BY NOW" scrawled in black magic marker on the front
03. Beta cassettes labeled "Xbox 720 exclusive preview," and a hearty "good luck with that"
02. A fine selection of high-quality Russ Meyer movie poster reproductions
01. Rotten eggs and MapQuest directions to your house
Cancel One Career