07.05.09
Gome of the Week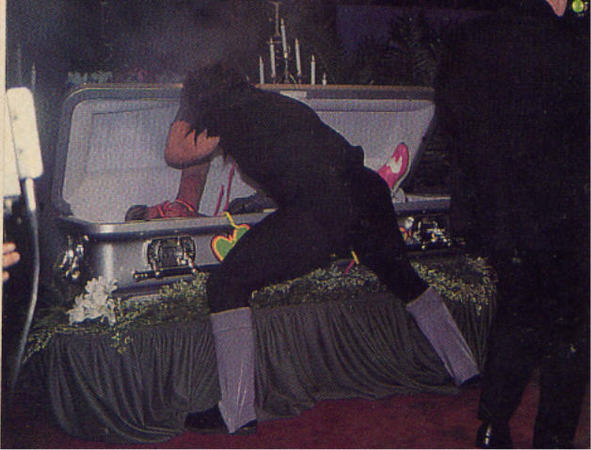 I'm working on a theory that this is the exact moment when professional wrestling started getting intolerably shitty.
One could argue that it was a few months before this, but I think this was really the...wait for it...nail in the coffin.
Check out footage of the idiocy here, and tell me it doesn't make you sad for society. 1991 was such a great year otherwise; it's a damn shame.
This Week's Link That's Probably Not That Great
Play Him Off, Auto Keyboard Cat - Make your own!
This Week's Movie You've Probably Never Seen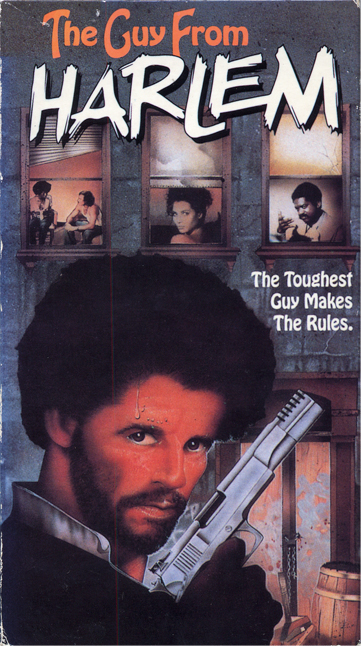 The Guy From Harlem (1977)
I'm not sure that we've ever reviewed a blaxploitation flick on here before. Well, if we haven't, this is a great place to start.
Folks, I have seen some low-budget films before, but this may take the cake. Let me put it this way: there are no closing credits. The film just ends. There are opening credits, but the text is white against a background of the sky, and you can only make them out when the dude in the frame moves in front of them.
While this is technically probably the worst movie I have ever seen (sorry, Gummo!), it somehow managed to also be one of the most enjoyable movies I've seen in years. It is so brilliantly terrible that you almost can't believe it exists. The whole thing feels like 70's porn without the sex. (Though there is some priceless waka-waka guitar thrown over a scene of a woman changing into a bikini and a short and shameless shower scene.) I'm so overwhelmed by this movie's crappiness that I almost feel bad poking fun at it. (What did Triumph say to Tom Arnold about pooping on poop?)
And what's up with that cover? They were trying for Richard Roundtree and ended up with Gabe Kaplan. The guy who stars in this is a light-skinned brother, but come on, he looks Jewish there.
Speaking of Roundtree: yes, this is a Shaft knock-off. Even down to the theme song, which takes "The Big Payback" and assaults it in ways I never believed possible. Just one more great thing about this movie. I could go on forever. Please let me lend you this film. Watch the trailer here and tell me you aren't dying to waste an hour and twenty-seven minutes of your life on this unearthed gem of a movie about a private investigator who has no other goals in life than to karate chop dudes and bang chicks.
This Week's Record You're Probably Not Listening To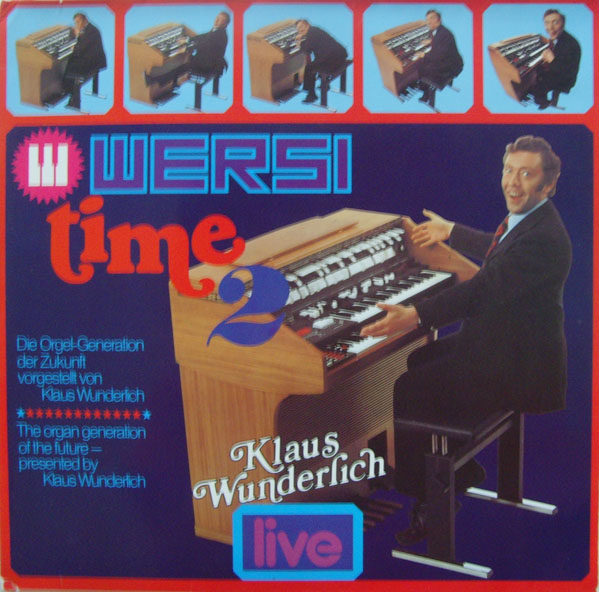 Klaus Wunderlich - Wersi Time 2 (1974)
Speaking of Shaft again, this fellow does a ripping version of "Theme from Shaft" on his organ on this record. Seriously. And it's fairly bad ass. Well, not really.
Seems that this was an in-store demonstration record used to sell the new Wersi line of organs. In fact, my copy still has a sticker from a Wersi store in Santa Fe Springs, CA on it. Authentic! The gatefold LP also features detailed descriptions of how to flip those hundreds of switches to get yo' shit to sound just like Klaus's. Deluxe!
His version of "Whiter Shade of Pale" is touching. Really touching.
This Week's Hip New Slang Word or Phrase
Ric Flair-like chops - A sweet way to specify the extent to which someone is good at something.
Origin - The Nature Boy.
Usage - "Oh, dude. I was watching my Yngwie Malmsteen instructional video tonight."
"Dude, did he actually lube up his guitar and beat it off?"
"Dude, weak. Yngwie is the symphonic shred master."
"Dude, I will admit that he has Ric Flair-like chops."
This Week's Top Ten List

The Top Ten Ways I Honored America on the 4th of July :
10. Took a bald eagle shoe shopping
09. Had sex with a Venezuelan hooker to prove that we are not a discriminatory people
08. Ate an entire milatary-issue American flag
07. Let "Hacksaw" Jim Duggan break his 2x4 over the back of my neck while he chanted "USA! USA!" He later asked me for a ride home.
06. Got a tattoo of Uncle Sam sodomizing Bin Laden
05. Threw cinder blocks at passing motorists in Japanese automobiles
04. Puncuated long, senseless rants with "fuckin' Swedes..."
03. Put my duties with my fringe secessionist group on hold for 24 hours
02. Rubbed one out to a painting of Betsy Ross
01. Kegstand on top of Mt. Rushmore!
Cancel One Career