06.14.09
Gome of the Week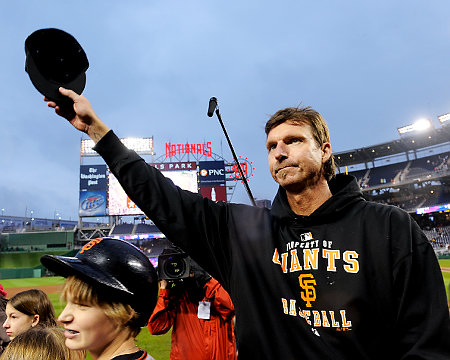 Randy Johnson won his 300th game earlier this month, and there ain't nothin' wrong with that.
However, baseball experts are speculating that he'll be the last guy to ever do it. In our modern era of pitch counting, high salaries, and general coddling of pitchers, it's becoming less common these days for starters to stay in the game long enough to get a decision.
Here's to ya, Big Unit. These young punks don't know a damn thing about stamina, not to mention long, flowing neck warmers.
This Week's Link That's Probably Not That Great
The Top 300 Karaoke Artists of All Time - This may be the only time The Toadies will ever beat Simon & Garfunkel at anything.
This Week's Movie You've Probably Never Seen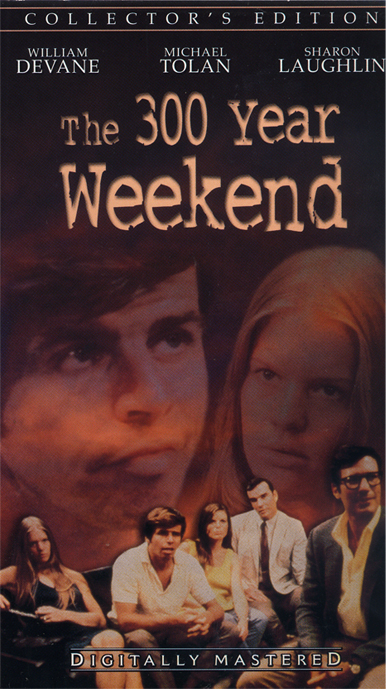 The 300 Year Weekend (1971)
Yeah, that's right: the Collector's Edition. Oh Anchor Bay, your VHS prowess remains unmatched.
Still trying to figure out what exactly makes this the Collector's Edition, though. I guess the fact that it's been digitally mastered and generally cleaned up. Because otherwise, there's no bonus material or anything. Just the movie. Though in true Anchor Bay form, it comes in a sweet black plastic case and if you take the cover out and flip it over, there's a picture of the entire cast on it. Good stuff.
This is a film about a 24-hour therapy session. Yup, this movie consists of nothing more than ten people in a room talking for an hour and a half. So, yes, the title is appropriate. The back of the video lists the time at 123 minutes, which, I have to admit, didn't really excite me too much. Luckily, that was a misprint. It ended up being an hour and 23 minutes long, which actually made it quite tolerable.
Since this was purely dialog-driven, it's a bit tough to sum it all up in a paragraph. Short version: these people all have problems, and they've agreed to try a new-fangled "marathon session" of therapy to see if they can't figure some shit out. William "Low-Rent Buttermaker" Devane is fairly entertaining as a flighty hippie-ish dude who just wants to be free, but it's his wife, Jean, who really steals the show, prattling on about her stone groove and such.
Devane and Michael Tolan get top billing on the box, which isn't surprising since they both have an extensive list of credits. But Sharon Laughlin? Her only other film role was "Nadine" in The Happy Hooker. And that's not even her next to Devane on the cover. Oh, Anchor Bay, you kooks!
This Week's Record You're Probably Not Listening To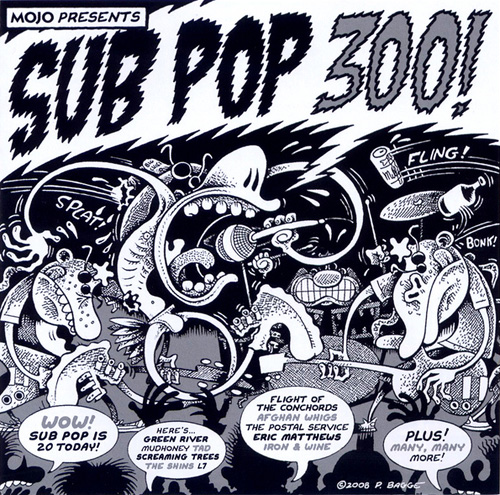 Various Artists - Sub Pop 300 (2008)
20 years after the seminal Sub Pop 200 compilation, Mojo Magazine teamed up with Sub Pop to scrape together an all-too-brief history of the label. Starting with Green River and ending with No Age, this 15-tracker skips many an important Sub Pop band, but does manage to include some cool shit (L7, Tad, Afghan Whigs).
I really never wanted to hear Mudhoney and The Postal Service (do they have any other songs except for "Such Great Heights"?) on the same compilation, and putting Flight of the Conchords on here makes little to no sense, but I guess when you're giving a CD away with a magazine, none of that is really too important.
Side note: I had never heard PIssed Jeans before, and I hope to never hear them again.
Also: Tad rulez.
This Week's Hip New Slang Word or Phrase
300th base - "You and yer dog getting abducted by aliens and being mutilated together by so called aliens....and maybe enjoying it."
Origin - I rarely resort to sources outside of the Sly Records circle for slang, but I found this one on Urban Dictionary (I know–*shudder*) and it's just stupid enough to be funny. Hence the quotes above. It ain't mine.
Usage - "Oh, dude. Me and my dog went on a late-night fog walk last night, and we're lucky to be alive."
"Dude, that sounds scary. What the heck happened out there?"
"Dude, I don't want to go into details, but let's just say some aliens got to 300th base with us."
"Dude, there are so many things wrong with that sentence."
This Week's Top Ten List

The Top Ten Things We've Learned Over The Past 300 Weeks:
10. Alcohol and weekly deadlines don't mix
09. When we thought we ran out of slang words after the fourth week, we were way off
08. The Stunna has an "icy hot dilznick"
07. You know that website you started that you planned to update all the time? This is what it would look like if you actually did the things you talk about. So fuck you, and fuck your blog.
06. That last statement is coming from a guy who took a year and a half off because he thought his computer was "full"
05. 65 more weeks and we'll be able to do the Sly Records Weekly-Waste-A-Day Calendar you've all been clamoring for
04. If you don't know where your girlfriend is right now, check C-Dog's crib
03. If you work hard and make lots of dick jokes, you'll get included in a linguistic professor's book and get mentioned on salon.com
02. Long-time readers will remember our brief feud with the Australian Sly Records. They have since collapsed under the weight of their own idiocy. That's a shame.
01. The word "taint" will always be funny. Don't fight it. Just let the taint in.
Cancel One Career