09.21.08
Gome of the Week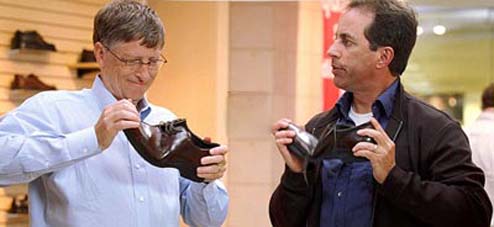 (Cue bad Seinfeld impression) What is the deal with these terrible commercials? Have you seen these things? Am I supposed to be buying computers or shoes? What is the deal?
This Week's Link That's Probably Not That Great
Man Decorates Basement With Sharpies - He sure did.
This Week's Movie You've Probably Never Seen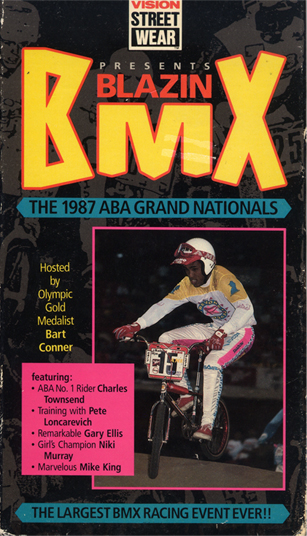 Blazin BMX: The 1987 ABA Grand Nationals (1987)
If there's one thing we all know, it's that Bart Conner is an expert on BMX. He played a dick in a movie about BMX in which he clearly never actually got on a bike, and he won a gold medal in gymnastics. So give the guy the microphone. Better set him up with some copy to read, too. Because dude is ready to get mad boring. Other than Bart somehow sucking the life out of BMX races that often feature 17 year old kids getting their sad mustaches ripped off after face planting, this is a fun video. I mean, come on. Who doesn't remember the track prowess of one "Pistol" Pete Loncarevich, or the way R.L. "El Cid" Osborn could pull off a "decade" and make it look so easy? Good times...
This Week's Record You're Probably Not Listening To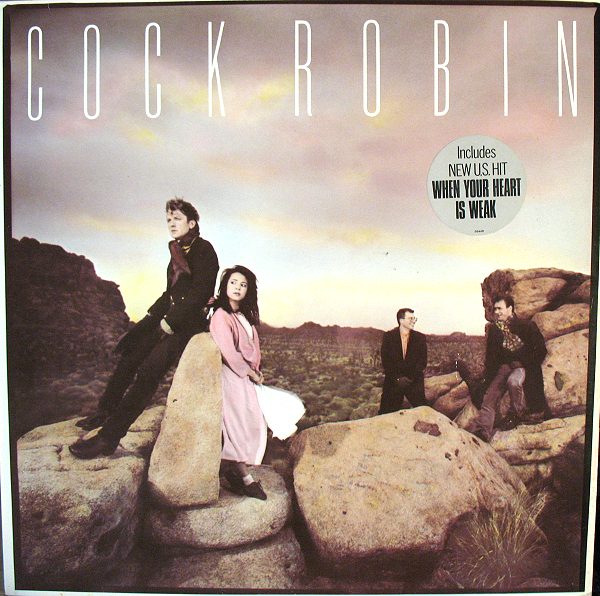 Cock Robin - Cock Robin (1985)
Yep, I'm just immature enough to think this is funny. Apparently this group had some hits in Europe during the 80's, but as I listen to the singles from this LP, I don't recognize any of 'em. "When Your Heart Is Weak"? Anyone? To tell the truth, they're not a bad little synth-rock outfit. I always enjoy a good male/female dynamic with the vocals, and they bring it. Never mind that the cover looks like an outtake from Zeppelin's Houses of the Holy cover art.
This Week's Hip New Slang Word or Phrase
bitchcakes - A sweet word to describe a state of hysteria.
Origin - Beth, "Newsradio."
Usage - "Dude, it's a tense scene here tonight. I don't want trouble, but these bros will not cease."
"Dude, don't get your scrotum coaster in a knot."
"Dude, I can't help it...these bros! I'm one step away from going absolutely bitchcakes in this mug."
"Whoah dude, you know what I always say: chillax."
This Week's Top Ten List

The Top Ten Signs Fall Is Here:
10. I just finished up registering for my classes at ITT Tech
09. My back hair is growing in thicker and fuller
08. Think I saw an ad featuring Terry Bradshaw running his fat yap
07. The Mariners have almost met their lofty goal of losing 100 games
06. Saw a kid raking the leaves around the door to his meth lab today
05. Dirty hipsters everywhere breaking out their ironic galoshes
04. Female teachers nationwide are already compiling short lists of most promising students to buy beer for and get it on with
03. NASCAR fans desperately trying to find the Jeff Gordon umbrella buried under the pile of Jeff Gordon commemerative cups in the beds of their pickups
02. Haven't heard the neighbor kids getting a beating from their stepfather until well after 3PM on weekdays
01. Had to put the top up on my Miata yesterday
Cancel One Career