08.10.08
Gome of the Week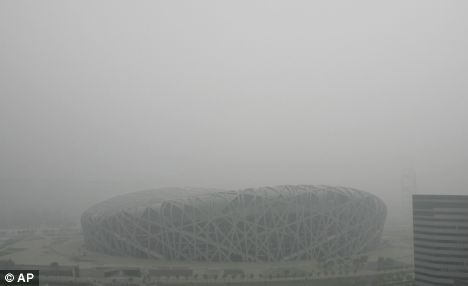 The Olympics are truly dazzling this year. Really just a sight to behold.
This Week's Link That's Probably Not That Great
Idiot Test - Me not smart.
This Week's Movie You've Probably Never Seen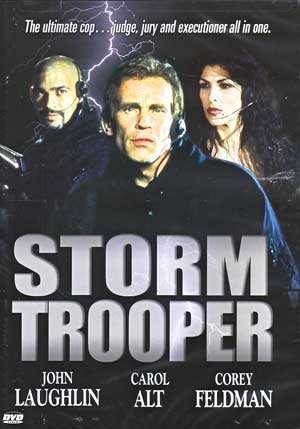 Storm Trooper (1998)
What? Is this an in-depth look into the mundane everyday life of a storm trooper? No silly, its a Corey Feldman action movie! You cannot go wrong with the cast: Feldman, Carol Alt, Kool Moe Dee and John Laughlin. Also included is "Gremlins" own Zach Galligan, making this the 2nd team up of the unstoppable force that is Galligan/Feldman, the 1st being the non-stop laughfest that is "Round Trip To Heaven." Basically, a group of army assassins are tracking a cyborg that they must destroy. Only problem is that the cyborg is holed up in Carol Alt's house. Feldman's role is limited here and is mostly hampered by the fact that, at least on my DVD copy, for about 40 minutes the sound is about a half second behind the action. Words cannot describe how annoying this is. Aside from that this is a pretty enjoyable low-budget sci-fi flick, with an ending that always makes me wish that there was a sequel. Remember kids, Galligan + Feldman = Box Office Gold.
Love, Biff.
This Week's Record You're Probably Not Listening To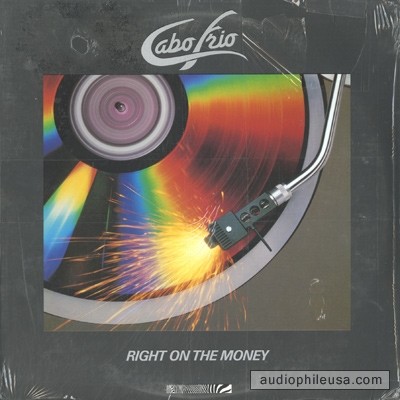 Cabo Frio - Right On the Money (1986)
There's smooth jazz, and then there's the rare breed of smooth jazz that decides to take it to that next level, you know, really kick out the jams! So instead of sipping your chardonnay, you beer bong it. It's a whole big thing. Anyway, I have no doubt that these guys are excellent musicians, and really, this could be much worse, but damn if something about this much calculated saxaphone work doesn't just make me want to move to the coast of Florida to start moving large quanities of blow. I've already donned a white sport coat. That can't be a good sign.
This Week's Hip New Slang Word or Phrase
unsubscribe - A sweet and semi-nerdy way to end a conversation. Can also be spelled <UNSUBSCRIBE>.
Origin - EA, via this.
Usage - "Dude, we are some sweet bros. When I think of that time we went to the bro shop to pick up supplies for the first brotisserie we shared together, I feel all brodied out inside."
"Dude, we have truly broed down. You are my brohemian. But you're getting a little touchy-feely with me here."
"Dude, I'm sorry. But if you could just give me the double-eye blinky, I might feel better. I need to feel the warm comfort of your scrotum coaster on my brow."
"Dude, unsubscribe."
This Week's Top Ten List

The Top Ten More Personal Ways To Begin A "Dear John" Letter:
10. Dear Guy Who Apparently Likes To Fuck Over-Ripened Citrus Fruit,
09. Dear "hotmanonmanaction69@buttplugz.org",
08. Dear Dude Who Not Only Siphoned My Gas, But Huffed It In Front Of My Toddler,
07. Dear Prudence, Which Is Apparently Your Pre-Op Tranny Handle,
06. Dear Chump Who Stole My Heart, My Identity, And All The Copper Piping From The Plumbing In My Home,
05. Dear Guy Who I Find Crying Under My Deck Every Morning,
04. Dear Weird Gent Who I Think Might Be The Lead Singer From Fine Young Cannibals,
03. Dear Stymie, Though That Can't Possibly Be Your Real Name,
02. Dear Guy I Barely Know Who Looks Strangely Like Ruth Buzzi (Laugh-In Era),
01. Dear Abusive Boyfriend Who Is Only Tolerable When He's In A Deep, Deep, K-Hole,
Cancel One Career