06.15.08
Gome of the Week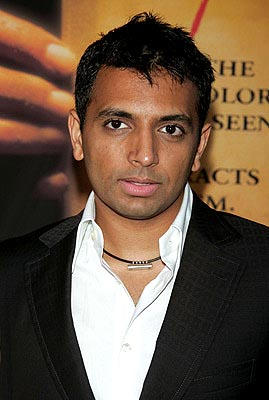 M. Night Shyamalan is calling The Happening the "best B-movie ever." Clearly, he has never seen Blue Movies (see below). Also, nice necklace, bro.
This Week's Link That's Probably Not That Great
Academy Entertainment VHS Covers - Biff, let's get a rough percentage on how many of these you've seen.
This Week's Movie You've Probably Never Seen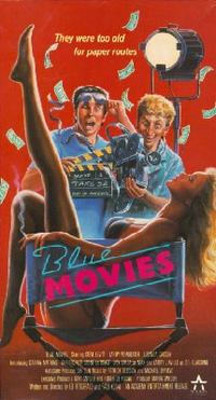 Blue Movies (1988)
This movie is simple 80's B-movie enjoyment about a schemer who talks his friend into an idea to get rich making porn movies. Of course mad-cap mishaps happen along the way and you get to see plenty of the letters "T" and "A." I am including this little known film here because I swear that I read that there is a movie coming out soon that has the exact same plot. You heard it here first, "Blue Movies" is the original comedy about two dudes making porn. Now you can prove to your friends how cool you are. Or how sad and petty your life is. Depends on who your friends are, I guess.
Love, Biff.
This Week's Record You're Probably Not Listening To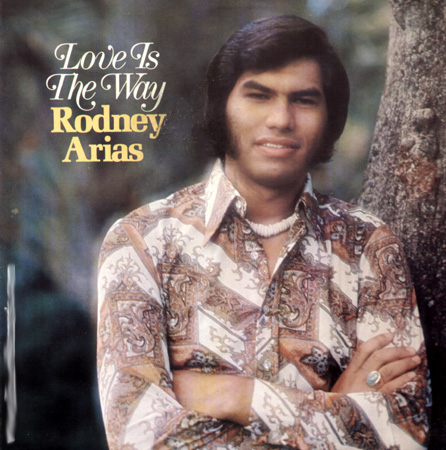 Rodney Arias - Love is the Way (1975)
1975 is a rough guess for this one, as I can't find an actual date on it anywhere. But, I have photos of my dad wearing a nearly identical outfit dated a few years before I was born, so we'll call it an educated guesstimate, how 'bout that? Either way, this record is brutal. I thought it might be some semi-traditional Hawaiian numbers, but instead we're treated to Rodney belting out hackneyed love songs in his "irresistible, distinctive, and modern style." Sinatra he ain't. But, just so we're clear, the back cover states that "'Show Her' is indeed a song for the WOMEN." OK man, we get it, you like chicks.
This Week's Hip New Slang Word or Phrase
humanely euthanize - "Kill" is such an ugly word.
Origin - Dale Grazinski.
Usage - "Dude, have you heard the new Lil Wayne album? He really is the greatest rapper alive."
"Dude, brosky, I could not agree more. His first verse on "Got Money" straight humanely euthanizes it."
"Dude, I am starving. Let's bro down to the store and get some eats."
"Dude, I could humanely euthanize a large pizza right now, k-solo style."
This Week's Top Ten List

The Top Ten Signs That Summer Is Almost Here:
10. I just removed my Big Dog and E. Normous Johnson tank tops from their air tight winter storage compartments
09. My Tevas are buffed and polished, they're ready to go as well
08. Spotted a ramshackle Blu-Blocker stand in an abandoned lot yesterday
07. When the fat guy who pumps my gas stepped away from my car this morning, I noticed he wasn't wearing pants
06. I've got my kiddie pool set up. And by kiddie pool, I mean my discarded refrigerator box lined with an old tarp
05. You know school's out and summer's here when you're buying beer for high school girls like five times a day
04. The biker bar down the street seems knife-fightier than usual. Must be the heat
03. When you hear that the NBA season is over and you managed to avoid it completely, you know some fun in the sun can't be far off
02. Saw the neighbors pressure washing their kids in the driveway earlier
01. I've started packing an extra shirt when I leave the house, you know, for sweat-proofin'

Cancel One Career