04.13.08
Gome of the Week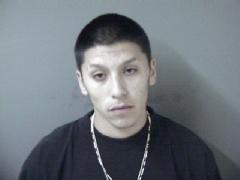 This chap got into a fight with his girlfriend this week, as he apparently stormed into the Hollywood Video where she was working and threatened to kill her. Seems they were having a disagreement about what gang their four year old should join. Yep, society's gonna be juuuuuuuuust fine.
This Week's Link That's Probably Not That Great
Found Sound - Raphappy's newest addition. Check it out for some really random recordings.
This Week's Movie You've Probably Never Seen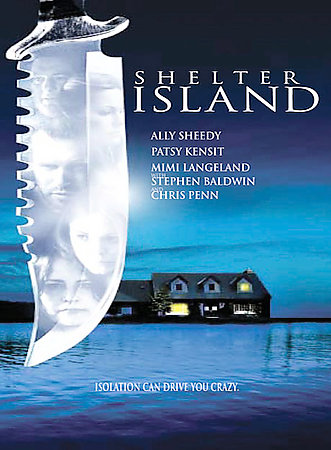 Shelter Island (2003)
Let's Make Biff Watch Stuff, Vol. 3
Once again this week we have an all-star cast. Ally Sheedy and Patsy Kensit star as lesbian lovers who just want to get away for a quiet weekend. Stephen Baldwin and Chris Penn are the pervy guys who prevent this from happening. There are a surprising amount of graphic, Cinemax-quality sex scenes, so don't watch this with your in-laws in the next room, as I awkwardly did. The movie starts out pretty good but throws a third act at you that just seems to make things more complicated then they really need to be. And just for the record, I am pretty sure that both stars used body doubles so don't get yourself too excited.
R.I.P. to the almighty Chris Penn.
Love, Biff.
Note: If you would like to keep up on the "Let's Make Biff Watch Stuff" debacle, the forum thread is here.
This Week's Record You're Probably Not Listening To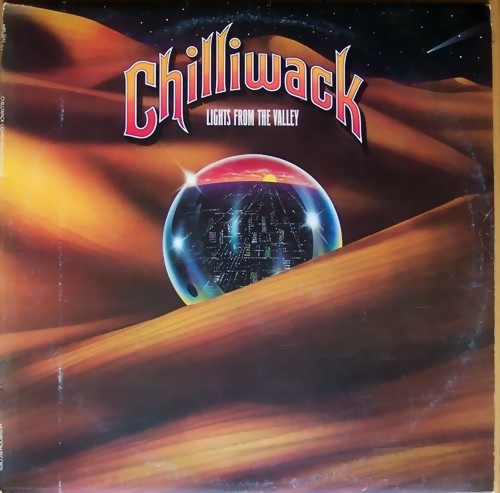 Chilliwack - Lights From The Valley (1978)
This rotating group of Canadians were apparently pretty popular at some point in the 70's. I could see that, they've got sort of a polished prog rock thing going on that would have played well in that time period. The musicianship is pretty top notch. The lyrics are just overflowing with wussery. Four of the ten songs have "love" in the title: "How Can You Hide Your Love?," "(We Don't Have To) Fall In Love," "In Love With A Look," and finally, just to let you know how they fared, "No Love At All." Maybe next time.
This Week's Hip New Slang Word or Phrase
Threadjack Swing - A stylish mix of R&B and hip hop that icyhot listens to while he's threadjackin' on our boards.
Origin - I like to keep our board organized! And I enjoy giving the Stunna a hard time.
Usage - "Dude, the discussions on the Sly Boards are getting heated."
"Yep, the four of us can really get excited over the course of six comments and a week's time."
"Dude, when the Stunna went into the baseball thread and started talking about that old 69 Boyz CD, I was speechless."
"Dude, he really had the Threadjack Swing turned up to full volume for that one."
This Week's Top Ten List

The Top Ten Signs That You Were, Or Still Are, A Member Of The Group Full Force:
10. You distinctly remember the evening Bow-Legged Lou got his nickname
09. You feel that Kid 'N Play were pretty cool during the filming of the first House Party movie, but by the time the sequel rolled around, their egos had inflated and they were just being dicks the whole time
08. You once called a band meeting about the "Aaron Neville but more street" image concept
07. You're often overheard at parties telling stories of wild times on Lisa Lisa and Cult Jam's tour bus
06. You have four huge boxes of white jeans in your garage
05. If anyone needs lessons on how to make a headband out of a t-shirt, you're more than willing to give them some pointers
04. You still have nightmares about the keg of activator you had to haul around to every show
03. You have a strange memory of singing the lyric "I'm coming inside your love"
02. You're constantly turning on shitty "urban" radio stations and claiming co-writing credits on every song
01. You often get drunk, put on your custom made satin trenchcoat, and sing to a mirror while crying
Cancel One Career