03.16.08
Gome of the Week

There's a rumor floating around that Heather Mills poured water on Paul McCartney's lawyer after she only received $48.6 million in their divorce settlement this week. And, the judge took time to tell everyone how she's pretty sure Mills is a liar, and did a terrible job of representing herself in court. Yikes. In other Beatle related news this week, Pete Best cried with a small handgun in his mouth for three hours on Tuesday.
This Week's Link That's Probably Not That Great
Cru Jones Interview - Apparently there has been talk of a Rad sequel. Although this interview is mad old.
This Week's Movie You've Probably Never Seen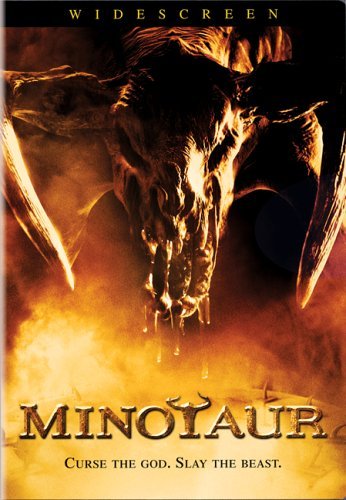 Minotaur (2006)
I loved this one so much I watched it twice. It's a D&D type flick where the universe is ruled by a minotaur, who demands the blood of 10 teenagers annually from the same village. One of these teens decides to go in an attempt to kill the beast. What a great plot. Add in that the keeper of the beast, and the main villain, is none other then The Candyman and you have a quality flick. The special effects are much better then the should be, if that makes sense.
Love, Biff.
This Week's Record You're Probably Not Listening To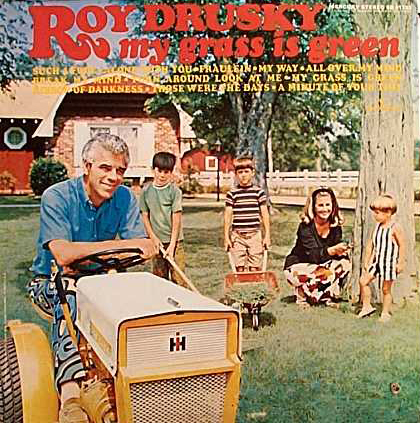 Roy Drusky - My Grass Is Green (1969)
Roy's got himself a riding mower and a hot wife, and he would like to show them to you. His older sons don't look too impressed with the yardwork theme. The LP that I have has the family members' names written on the front, apparently this one doesn't. Anyway, that's only worth mentioning because his kids' names are Twig, Tad, and Tip. Seriously. The cover turns out to be the best thing about this album, as Roy sleepwalks his way through some terrible, terrible ballads. And his wife's name is Bobbye. Which is not a name.
This Week's Hip New Slang Word or Phrase
gomatose - Really just full on enveloped in gomeness.
Origin - Most of the people on the E! Network.
Usage - "Dude, I saw your coug at the sports bar last night."
"Dude, way to be at the sports bar. What, are you suffering from gomeosis?"
"Dude, weak. I was just there to do some AC Slatering."
"Dude, did you talk to anyone there?"
"No dude, they were all watching Deal Or No Deal, totally gomatose."
This Week's Top Ten List

The Top Ten Best Bums:
10. The fake paraplegic who uses his legs to push his wheelchair, but only if he's in a hurry
09. The one who takes his time crossing the street. Looks like he's in charge now!
08. The one who shits his pants while riding public transportation and then acts like he's sleeping
07. The one who realized that after the String Cheese show, he lost track of his friends, and now things are possibly not"all good," but if you could just get him down to Humboldt, there will be some kind nuglets in it for you
06. The one who somehow scored some spanking new off-brand high tops that haven't been in production for like 25 years
05. The one with the fake oxygen tank and the 220 lbs of excess body weight
04. The one who fought in Vietnam but can't be a day over 42
03. The one who tried to fight some dude on that bus I was on a long time ago
02. The one who will accept a steak dinner in excange for being hunted for sport at a later date
01. The purists who still ride the rails. Let's hear it for the hobos!
Cancel One Career