01.06.08
Gome of the Week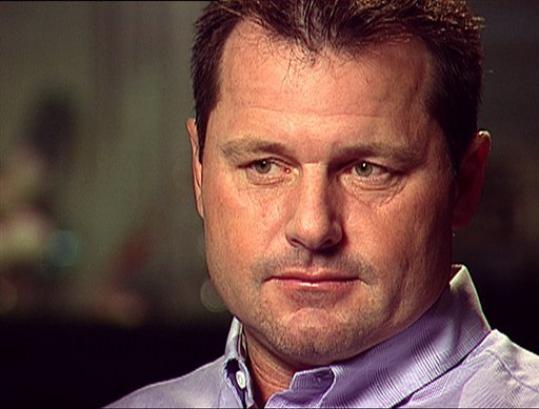 The Rocket doth protest too much, methinks.
This Week's Link That's Probably Not That Great
Top Ten Hockey Bloopers - The goalies seem to feel that taking a drink of water will wash away their shame.
This Week's Movie You've Probably Never Seen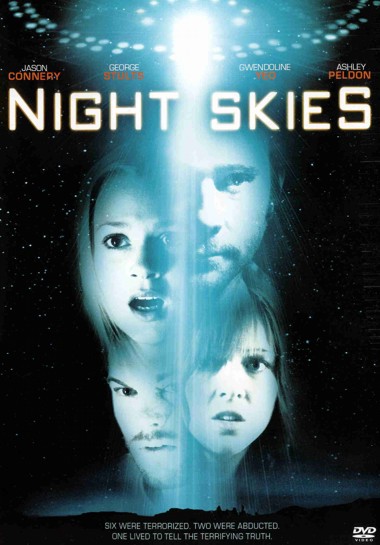 Night Skies (2007)
This one is "based on real events," those being mysterious lights sighted above Pheonix and some guy's claim that he was "visited." Think of it as a poor man's "Fire In The Sky" mixed with a teenage slasher film. Needless to say I loved it. And hey, Sean Connery's son is in it so that makes it respectable, right? Right?
Love, Biff.
This Week's Record You're Probably Not Listening To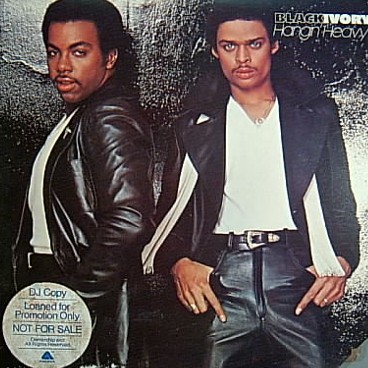 Black Ivory - Hangin' Heavy (1979)
Ah, the tail end of the disco era. A time for some hopefuls to put out a full length album consisting of seven tracks of extended dance jams that are so generic they should be used in the Value Village Halloween commercials when they show the disco costume. I couldn't pass up the cover and the title, though. Black Ivory? The name itself is mind blowing. Hot cut to get tooted and fuck in the bathroom to: "Hustlin' (You Gotta Be Dancin')".
This Week's Hip New Slang Word or Phrase
bromaldehyde - A sweet extension of "bro," used when you really need to bro down.
Origin - I stole it from The Onion.
Usage - "Dude, my coug and I are going to see the new National Treasure movie for the fourth time tomorrow."
"Dude, I know you've been a fan of the films of Jon Turteltaub ever since you bought Cool Runnings on VHS."
"Dude, you got that right. Dude, you've got to see this movie. It blew my choad open."
"OK, dude. I'll put it on the list."
"Listen bromaldehyde, do yourself a favor and catch some NT fever."
This Week's Top Ten List

BTB's Top Ten Movies He Saw In The Theater in 2007:
10. 28 Weeks Later
09. Halloween
08. The Brave One
07. Knocked Up
06. Live Free Or Die Hard
05. The King Of Kong
04. The Simpsons Movie
03. No Country For Old Men
02. Into The Wild
01. There Will Be Blood

Dishonorable Mentions: The Number 23, Captivity, The Mist

BTB's Top Ten Albums of 2007:
10. Rilo Kiley - Under The Blacklight
09. Radiohead - In Rainbows
08. Joe Lally - Nothing Is Underrated
07. Travis Morrison Hellfighters - All Y'All
06. El-P - I'll Sleep When You're Dead
05. Black Francis - Bluefinger
04. Queens of the Stone Age - Era Vulgaris
03. Wu-Tang Clan - 8 Diagrams
02. Okkervil River - The Stage Names
01. Ghostface Killah - The Big Doe Rehab

Album of the Year that actually came out a long time ago: Sonic Youth - Daydream Nation (Deluxe Edition)

Top 10 Things I Rented In 2007 That, As A Cool Guy, I Thought I Would Hate, But Actually Loved:
10. The Punisher
09. 30 Rock
08. Hostage
07. Lonely Hearts
06. 24
05. Kiss Kiss Bang Bang
04. Ride With The Devil
03. The Weather Man
02. Deadwood
01. The Wire
Love, Biff
Top 10 Things I Rented In 2007 That, As A Cool Guy, I Thought I Would Hate, And Actually Did:
10. Nacho Libre
09. Gone In 60 Seconds
08. Kicking And Screaming
07. The Benchwarmers
06. The Hulk
05. Firewall
04. The Alamo
03. Code 46
02. Spartan
01. Lost In Translation
Love, Biff
Top 10 Albums, Not Necessarily Released In 2007, That I Was Into In 2007
10. Masta Killa- Made In Brooklyn
09. Sunny Day Real Estate- Diary
08. Paul McCartney- Memory Almost Full
07. Dead Milkmen- Big Lizard In My Backyard
06. "Weird" Al Yankovic- Straight Outta Lynnwood
05. Black Francis- Bluefinger
04. Wu-Tang Clan- 8 Diagrams
03. Sonic Youth- Sonic Nurse
02. Black Flag- Damaged
01. Ghostface Killah- The Big Doe Rehab
Love, Biff.
Cancel One Career