08.26.07
Gome of the Week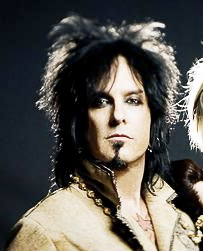 Whenever Nikki Sixx is ready to stop taking himself so damn seriously, I'll welcome it with open arms. You're the bass player in the Crue, man. Quit acting like you split the fucking atom.
This Week's Link That's Probably Not That Great
The Better Off Dead Camaro - A really interesting site dedicated to a semi-memorable car.
This Week's Movie You've Probably Never Seen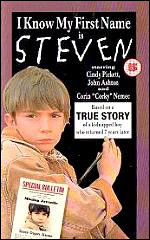 I Know My First Name is Steven (1989)
This made for TV epic is one of the more disturbing films that I watched on daytime TV during my latchkey youth. Corin Nemec gets abducted by this guy at 10 years old and gets anally raped for the next 7 years. When his new "dad" abducts another kid then things get interesting. One of the more depressing movies you will ever see since this totally happened. This movie is why I love Arliss Howard and Ol' Nemec is awesome in this, as per usual.
Love, Biff.
This Week's Record You're Probably Not Listening To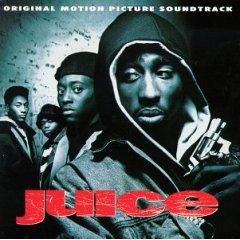 V/A - Juice: Original Motion Picture Soundtrack (1992)
I have been listening to this way too much lately. Well, about half of it. There is some worthless R&B on here (Tammy Lucas anyone?) but there are also a handful of fantastic hip hop songs. Naughty By Nature's "Uptown Anthem," Rakim's "Juice (Know The Ledge)," and Big Daddy Kane's "Nuff Respect" make this fantastic. And Too $hort's "So You Wanna Be A Gangsta" reminds me what a one trick pony he has always been.
This Week's Hip New Slang Word or Phrase
ape gait - A person who has not fully evolved and thus still walks like a primate.
Origin - Biff original.
Usage - "Dude, check out Coug patrol over there. Too bad that mouth breather is trying to spit game in their direction."
"Dude, more like drool game on their shoes."
"Dude, nice. Let's leave the skanks and the ape gait and rally the dude patrol to the next destination."
"You mean your sister's place?"
"Dude, weak."
This Week's Top Ten List
The Top Ten Things I Yell At the TV:
10. "Ron Popeil, you've done it again! Kudos to you sir!"
09. "Antique Roadshow? More like Damn Weak Choad Blow!"
08. "Hmmm, Bea Arthur bending over to pick up her arthritis medication. That's going in the spank bank!"
07. "These cavemen make me want to secede from society!"
06. "Larry King, you are a genius! A freakish, Skeletor like, legally dead, hard-to-look-at-while-eating genius!"
05. "Yay for Spike! Finally a channel for thinking men like me who like to watch UFC dudes wail on each other's balls!"
04. "Why are all the Real Sex segments filmed in some weird retro 1988 land?"
03. "Soledad O'Brien, you could do a Special Investigation of my Unit any time!"
02. "So many funny rednecks, so little time!"
01. "It's about time somebody gave Jerry O'Connell a sitcom that takes place in a car!"
Cancel One Career