07.08.07
Gome of the Week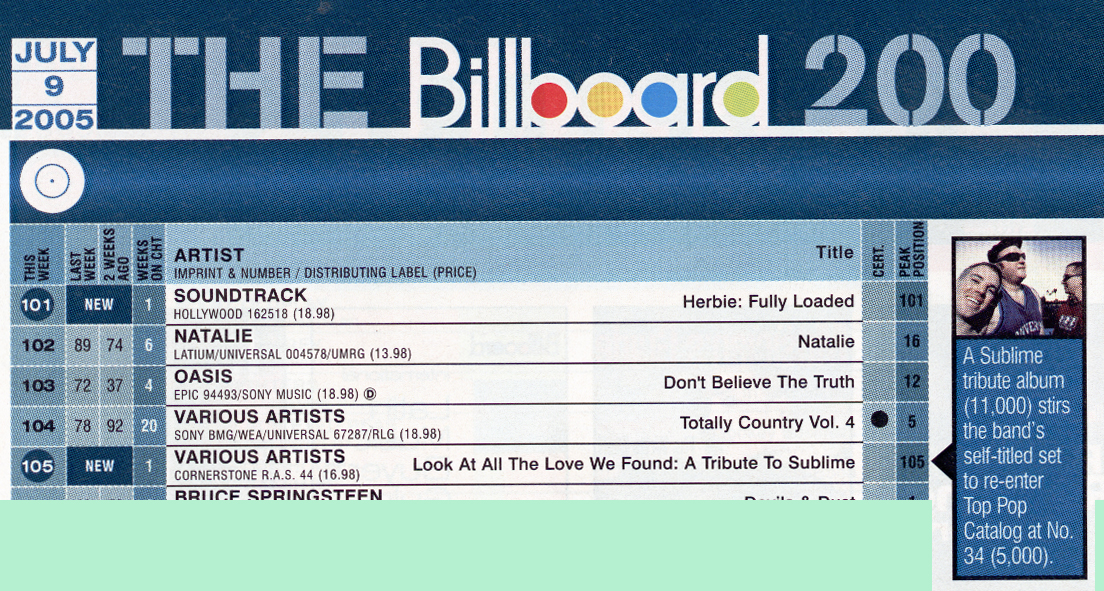 An attempt in our 200th week to find something related to 200 that sucks. This is all I got. But seriously, you don't hear about as much as you used to, huh? Record sales are in the toilet and there's no hope in sight. That's a shame.
This Week's Link That's Probably Not That Great
The 200 Worst Reviewed Movies, According to Metacritic - Biff's a big fan of #1.
This Week's Movie You've Probably Never Seen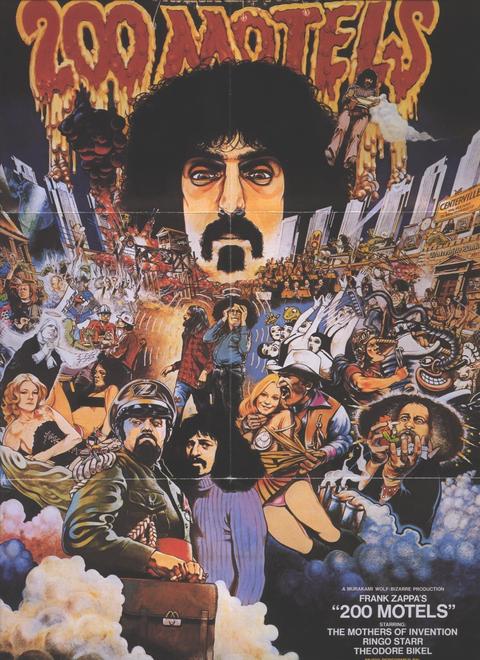 200 Motels (1971)
When I was 16, I thought I was pretty sweet. I thought my brother's taste was pretty sweet. I thought that renting "200 Motels," site unseen and plot unknown, for a little high school shindig I was throwing, would be a pretty sweet idea. I'll impress my friends, guys and gals, with my incredible taste, and add yet further cool points to my already burgeoning collection. Then I pressed "play" on the VCR. Dear heaven. You know, maybe if my friends and I weren't having a straight-edge evening I could have salvaged the night. Maybe. This film will forever remain on a very exclusive "worst films I have ever seen" list that resides in my mind and sometimes in late night conversations. Be warned: It is not funny bad. It is just plain bad. No plot. No acting. Annoying annoying effects. Ringo Starr. Needless to say, no high school girls held hands with Biff that night. Damn you Zappa!
Love, Biff.
I was a big Zappa fan when I first saw this. When you are a fan of Frank Zappa, you quickly becme accustomed to putting up with a lot. Some of his records are, to put it nicely, for hard core fans only. But most are quite enjoyable. This film is not. Filled with non sequiturs and horrible effects, this is an hour and a half of my life that I will never get back. Actually, I'm glad I sat through it so I know never to watch it again. Zappa always claimed that the world was not ready to embrace his vison with 200 Motels. A statement that has annoyingly fueled "true" Zappa fans to embrace this film and claim that they "get it." They don't. Want to see a great Zappa movie? Get the DVD of Baby Snakes and prepare yourself for the wonder that is Terry Ted Bozzio.
BTB
This Week's Record You're Probably Not Listening To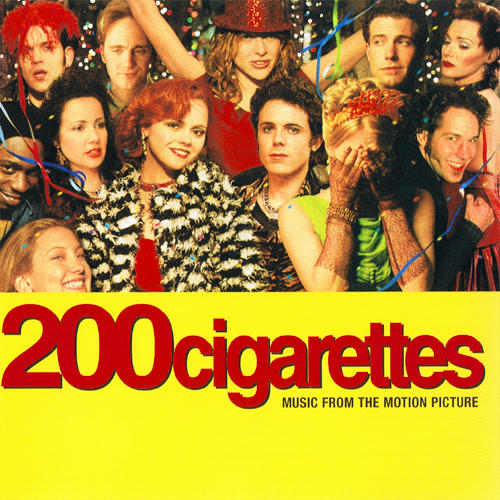 V/A - 200 Cigarettes: Music from the Motion Picture (1999)
Make no bones about it, this soundtracks is pretty rad. I have proudly owned this disc since its release and while, yes, some of the songs are widely available it is more enjoyable for the assortment of readily available tunes. Does that make sense? Sure, I've heard The Cars' "Just What I Needed" a gazillion times but in the context of this collection the song becomes even better. Blondie psuedo-bookends this with "In The Flesh" showing up early and two songs off their '99 comeback at the end. My fave is the "Megamix" thing of theirs which is a weird studio mash of two old songs connected with a remix of a new song that includes U-God and Inspectah Deck. It is odd to behold. I fell hopelessly in love with Joe Jackson after listening to "It's Different For Girls" about a 100 times. This disc also intoduced a younger Biff to Nick Cave's "Cruel To Be Kind," Elvis Costello's "Peace, Love And Understanding" and, most importantly, what is quite possibly my favorite song of all time, B-Movie's "Nowhere Girl." If for no other reason this CD is awesome by being the easiest way to attain this piece of music genius. The only shortcomings here are "Ladies Night" and "I Want Candy," which are two tunes that I never need to hear again, but with a 13/15 success rate, you really can't go wrong.
Love, Biff.
This Week's Hip New Slang Word or Phrase
The Spruce Deuce - A huge dump, the sort that may revolutionize dumping as we know it.
Origin - Roddi Kneff, and the fact that it involves "deuce" works well for our 200th week.
Usage - "Dude, the 200th weekly update of slyrecords.com is pretty exciting."
"Oh doctor, it's all razzle dazzle. How do you want to celebrate?"
"Well, we can start with the gift I left you in the bathroom. I call it.... The Spruce Deuce!"
This Week's Top Ten List
The Top Ten Entries That Were Left Out of Some of the Previous 199 Top Ten Lists:
10. A Bedazzler can do wonders for your taint!
09. Mustard flavored Gatorade
08. "Yeah, I guess the jockstrap was a size too small, thus restricting blood flow to my wang."
07. Bell Biv Devoe - WBBD-Bootcity! The Remix Album
06. "Holy crap, this is gamey!"
05. We didn't realize it soon enough, but the Black Rebels sweat pure beer
04. The Barbarian (solo, and only if Mr. Fuji is in his corner)
03. Only if C-Dog brings his "Ho Team"
02. "So then I said to the guy, 'Hey, that's my purple butt plug!' And we laughed..."
01. Rose McGowan, pre-Marilyn Manson
Cancel One Career