05.06.07
Gome of the Week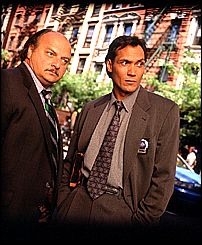 Why do they even begin releasing long running TV shows on DVD if they're not going to follow through and regularly release the seasons? They're going to leave me hanging from a cliff for years. It's frustrating. And whenever they want to put out Joanie Loves Chachi, I'd be all for it.
This Week's Link That's Probably Not That Great
The Top Ten Worst Best MCs Ever - Check the not so fly shit, son.
This Week's Movie You've Probably Never Seen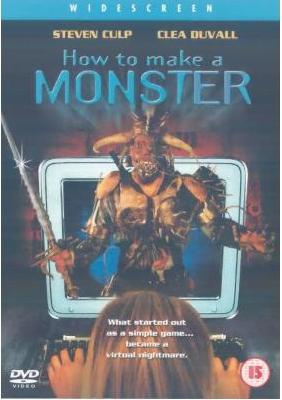 How To Make A Monster (2001)
What a title! What a crapfest! Actually this wasn't that bad. If you wanted a goofy horror movie starring Clea Duvall, Julie Strain and Sabretooth from X-Men, then you got it. It's all about video games somehow. Julie Strain is fantastic, isn't she folks?
Love Biff.
This Week's Record You're Probably Not Listening To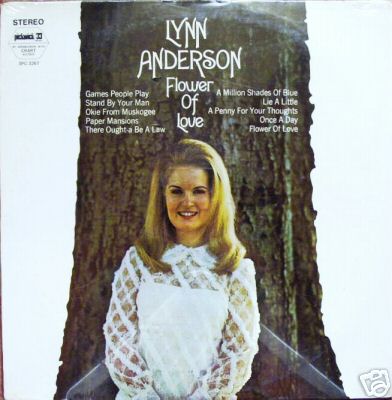 Lynn Anderson - Flower of Love (196?)
50 cents in the ol' bargain bin. Looks like a country music crapfest. "Stand By Your Man?" Check. "Okie From Muskogee?" Check. I need to stop buying records I have no intention of listening to.
This Week's Hip New Slang Word or Phrase
super ultimate party time - Reserved for only when you really need to party. Taking an ultimate party to that next level.
Origin - I like to joke that this phrase somehow plays into the lies that people tell the users on Intervention to get them to go to the intervention.
Usage - "Dude, are you ready to pick up some cougs and rock that party I was telling you about?"
"Dude, I don't know. This party sounds fairly untight."
"Dude, why don't you stop being a buzzard and realize that now, more than ever, it is super ultimate party time."
"Why didn't you say so? Let's strap on the fruit boots and ride!"
This Week's Top Ten List
The Top Ten Themes Explored on the New Linkin Park Album:
10. Broing
09. Sweet Broing
08. Word is they're finally going to tear this President a new one!
07. Brodification
06. The pressure that comes from being in a phenomenally shitty band
05. Bro Samboing
04. Arm band tattoos and their relevance in a post-9/11 society
03. It's still surprisingly easy to connect with disaffected, uneducated white kids with no pubes
02. Being taken seriously when your name is Chester
01. The Brotality of it all
Cancel One Career