04.22.07
Gome of the Week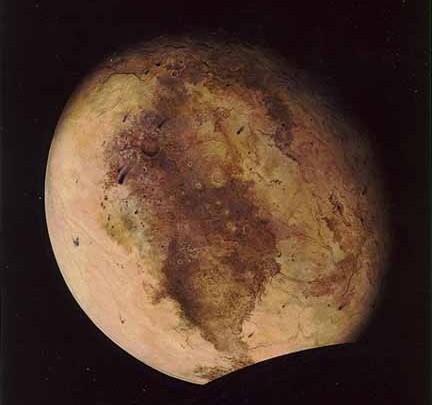 Fuck you, Pluto.
This Week's Link That's Probably Not That Great
The Top Ten Cheesiest Movie Moments - Some pretty bad ones.
This Week's Movie You've Probably Never Seen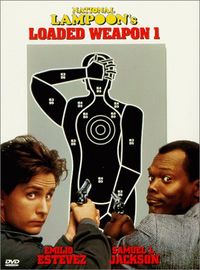 National Lampoon's Loaded Weapon 1 (1993)
Quite possibly the funniest film ever. Seriously. I am not kidding. I will even watch it with you to prove it. This more cameos than...other movies that have cameos. The Phil Hartman cameo is particulary hilarious. You are lame if you don't like this movie.
Love Biff.
This Week's Record You're Probably Not Listening To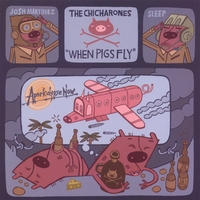 The Chicharones - When Pigs Fly (2005)
Sleep and Josh Martinez bring some real shit. And some semi-funny shit. Not too shabby.
This Week's Hip New Slang Word or Phrase
nimples - "Inny" nipples.
Origin - Barely legal amateur internet porn.
Usage - "Dude, I'm frus. I was super partying with this 'roke ho last night and she had me lobbin' like an ephus."
"Sounds like the bomb ass chronic to me."
"It was, until I got her home, took off her shirt, and she had nimples."
"Not a fan, huh?"
"Eh, I guess I don't have to look at them while I apply the pleasure pistol."
This Week's Top Ten List
The Top Ten Reasons the Internet Sucks:
10. Really can't order your groceries off it like you used to
09. I can't seem to find any good porn on it
08. Wondering where the brainiacs spend their time? Check out some comments on YouTube
07. Makes me miss the old days, when I really had no idea what fat losers thought about anything
06. "Iron" Mike Sharpe doesn't seem to be on Myspace
05. Your blog
04. Spam email - I mean, am I right people?
03. Still no photos of Katie Couric "lezzing out"
02. taint.org - not as funny as you would think it would be
01. I liked it better when I didn't know where to get a customized butt plug
Cancel One Career