02.11.07
Gome of the Week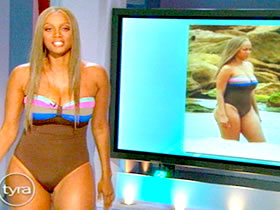 Tyra, please, for the love of God, shut the fuck up. I used to fantasize about loving you physically, but now all I can think about is stepping on your neck.
This Week's Link That's Probably Not That Great
Spivgun Show - A real metal man. Take a look around on this site and see just how heavy he is.
This Week's Movie You've Probably Never Seen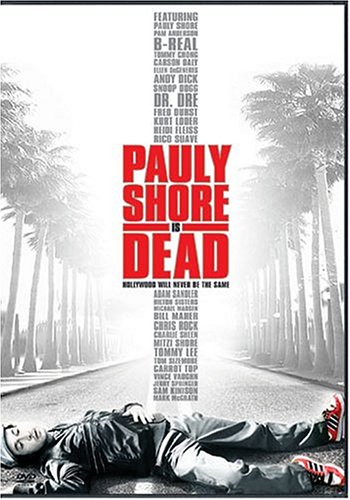 Pauly Shore is Dead (2005)
It's tough to sit through in parts, but the immense amounts of cameos and its short running time make it worth it.
This Week's Record You're Probably Not Listening To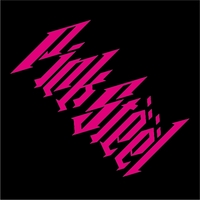 Pink Steel - Out at the Devil (2007)
The gayest metal band you will ever hear. Hot cut: "We Fight for Cock."
This Week's Hip New Slang Word or Phrase
ree to the tee - A great way to say something is retarded.
Origin -Tulsa.
Usage - "Dude, that Naked Trucker & T-Bone show is awesome."
"I hear you on that one. I also enjoy Mind of Mencia."
"Wow. You are officially ree to the tee."
This Week's Top Ten List
The Top Ten New Horror Movie Titles:
10. The Slicification of Jenny
09. Still Dead After All These Years
08. The Secret Ingredient Is Your Sister
07. Why Do You Call Your Jacket Steve?
06. I Know What Your Taint Did Last Tuesday
05. Sock Full of Razor Blades
04. Two Hours With Tyra and Some Basically Innocuous Social Issues
03. Half Cooked Brownies, No Beverages, and No Way Out
02. Fergie Sings
01. The Tea Bag Strangler
Cancel One Career