01.12.05
Gome of the Week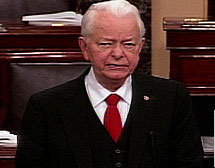 Byrd may be old, but he'll wait in line to protest Rice.
I respect that. No kidding.
This Week's Link That's Probably Not That Great
The Psycho Ex-Girlfriend Hoax - I have to admit, I was fooled.
This Week's Movie You've Probably Never Seen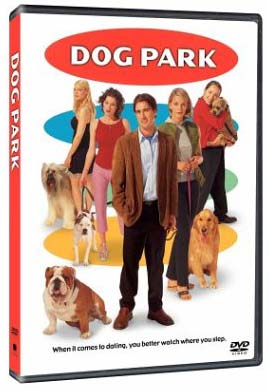 Dog Park (1998)
I gotta tell ya, if I didn't know that this was written and directed by Bruce McCulloch (Kids In The Hall), I would have never seen this movie.
However, I looooove Kathleen Robertson, and when you add the fact that I did know about the McCulloch involvement, you got yourself a deal sealer.
Of course it's a bit of a rom com, but deal with it. Toss in a bit of bitter Garofalo and it roughs out the smooth edges.
The lesson to be learned: Chicks dig guys with dogs.
This Week's Record You're Probably Not Listening To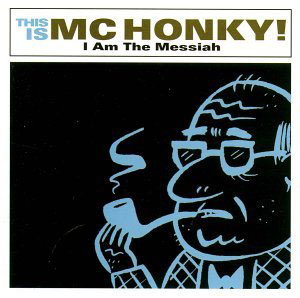 MC Honky - I Am The Messiah (2003)
Don't let the terrible, terrible, name fool you. This guy's not even a rapper. Thank God.
He is kind of a Beck-biting DJ sort of guy. Not too bad though, having said that.
Good background fun.
This Week's Hip New Slang Word or Phrase
tramp stamp - A tattoo on the small of a girl's back.
Origin - Hilarity.

Usage - "Dude, that yahtzee I was with last night had a sweet tittoo."

"Dude. That's a bit whiskey tango."

"Dude, and when she spun around, she was rocking the tramp stamp."

"Schweppo!"
This Week's Top Ten List
Oatmeal's Top Ten Films That Probably Came Out Last Year:
10. Napoleon Dynamite
9. The Motorcycle Diaries
8. The Assassination of Richard Nixon
7. Fahrenheit 911
6. Anchorman: The Legend of Ron Burgundy
5. Kill Bill Vol. 2
4. Bad Santa
3. Sideways
2. The Corporation
1. Eternal Sunshine of the Spotless Mind.