12.29.04
Gome of the Week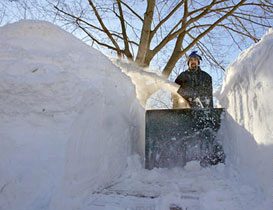 The weather is a mofo
Or so I've heard. It really hasn't been too bad here.
This Week's Link That's Probably Not That Great
Urban Dictionary Recognizes "Taintalingus" - A great step for Sly Records and Matt Fargo.
This Week's Movie You've Probably Never Seen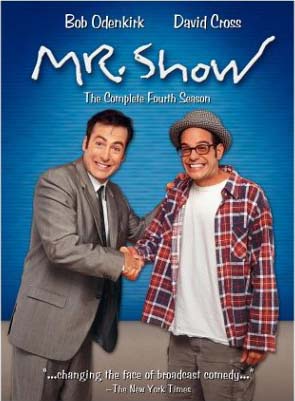 Mr. Show: The Complete Fourth Season (2004)
Ah, the completion to the trifecta of Mr. Show DVDs. This is the fourth and final season of the best sketch comedy show in the history of pay cable television.
Gets a little weird because of the introduction of some new cast members, but makes up for it with "Wicked Sceptre" and "Taint Magazine."
Makes me miss it even more...
This Week's Record You're Probably Not Listening To


Steve Earle - Copperhead Road (1989)
Wow that picture is small.
Anyway, this album is great, if for no other reason than it guest stars the Pogues.
What other (fairly mainstream popular at the time)country artist could pull that off?
This Week's Hip New Slang Word or Phrase
traf - A polite way to say "fart."
Origin - Young love.

Usage- "Dude, that yahtzee I was with last night totally speedbagged my nuts."

"Dude, nice work."

"Yes, it was nice work, until I began to feel bloated. I didn't want to kill the mood so I expressed my need to traf."

"You are the definition of class."
This Week's Top Ten List
Biff's Top Ten Movies That He Watched (But Weren't Necessarily Released) in 2004::
10. Coming soon....