10.13.04
Gome of the Week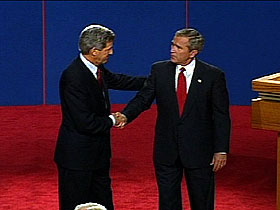 The debates are over.
Finally. I have a sign in my yard. Can you guess who it's for?
This Week's Link That's Probably Not That Great
CAC Dot Com - The real deal.
This Week's Movie You've Probably Never Seen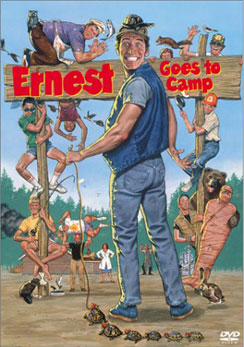 Ernest Goes to Camp (1987)
if you haven't seen this gem recently you are really missing out.it follows the first rule of filmmaking: all movies about camp are good. try and prove me wrong.
this was the first in a long line of ernest films and has ernest as a maintenance man who dreams of someday being a full blown counselor at the native american themed camp kikkake that he calls home. a rag-tag group of delinquents show up and ernest finally gets his wish.
the kids' cool clothes circa 1987 are priceless as is ernest's song "gee i'm glad it's raining. this movie is awesome and you know it.
This Week's Record You're Probably Not Listening To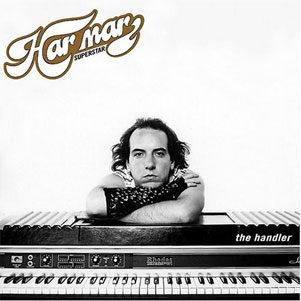 Har Mar Superstar - The Handler (2004)
The Har Mar is back and in full efeezee.
Is it hip-hop? Is it R & B?
I don't really know.
But it's funky in a young Ron Jeremy sort of way.
This Week's Hip New Slang Word or Phrase
faderade - What you're drinking when you're tired.
Origin - Those chickadees from Canada.

Usage - "Dude, that yahtzee I was with last night was a sissy like spacek."

"Dude?"

"Dude, I think she was drinking the faderade. It was like 9PM and she was like seough."

"Dude, weak."
This Week's Top Ten List
The Top Ten Best Words to Describe the Presidential Debates:
10. groiny
09. moist
08. fuck
07. shavey
06. taintastic
05. groinalicious
04. ballsackian
03. tooterific
02. nardtacular
01. kerryisanasskicker