07.21.04
Gome of the Week

Michael Jackson may be having quadruplets.
What joke can I make that Jay Leno hasn't beat me to?
This Week's Link That's Probably Not That Great
Was Lincoln Gay? -i just gave a fifteen minute seminar presentation on this topic to wrap up my college career. yay for me!
love, biff.
This Week's Movie You've Probably Never Seen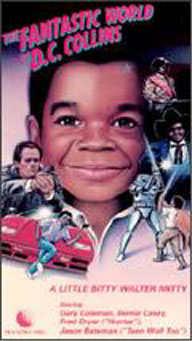 The Fantastic World of D.C. Collins (1984)
secret spy ring? check. lost nuclear plans? check. anti-communist overtones? check. gary coleman? you bet your sweet ass.
watch the "itty-bitty walter mitty" daydream his way through scenarios such as "star wars," "indiana jones," and "patton."
also peep jason bateman as a young british bully.
it is super spectacular.
love, biff.
(forgive the crappy photo)
This Week's Record You're Probably Not Listening To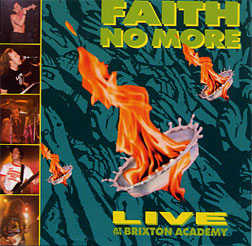 Faith No More - Live at the Brixton Academy (1990)
Why have I been listening to old FNM again? I don't know, but I still love it.
This is the soundtrack to the classic concert film You Fat Bastards, and it even includes some non-album studio bonus tracks. Let's hear it for imports!
Conversely, it does not include "Underwater Love," "As the Worm Turns," or "Woodpecker from Mars," which are included in the film.
So really, you have to own both. Which I do.
This Week's Hip New Slang Word or Phrase
going for delf - You gots to get yours before you worry about anyone else.
Origin - Selfishness.
Usage - "Dude, that yahtzee I was with last night wanted me to take her to a chick flick starring some super bro."

"Dude, weak. Unless she's box out dealin' you need to make that call yourself."

"Dude, I gots to go for delf."
This Week's Top Ten List
The Top Ten Nicknames for My Neighborhood Hobo Cat, Slappy McGillicuddy:
10. Slaptastic
09. Slapper
08. Slapsky
07. Slaptacular
06. The Slaptown Fantastic
05. Furry Nutz
04. Slapsody in Blue
03. Slappy Slap Slapper Pants
02. The Slap Man
01. The Crosseyed Consumer Of All My Tuna