07.14.04
Gome of the Week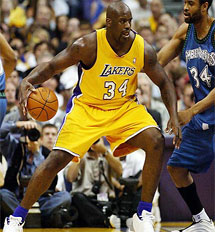 Shaq's going to Miami.
I hope he brings his Icy Hot back patch.
This Week's Link That's Probably Not That Great
Leave Gary Coleman Alone - Send him a train.
This Week's Movie You've Probably Never Seen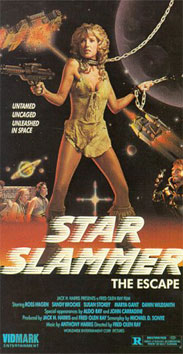 Star Slammer: The Escape (1984)
dude what can i say about this little gem?
virtuoso trash director fred olen ray ("beverly hills vamp," "hollywood chainsaw hookers") does it again with this sensitive look at lesbians in a space prison.
my only complaint is that the promised sequel at the end never came to fruition.
props to the kikedyke.
love, biff.
This Week's Record You're Probably Not Listening To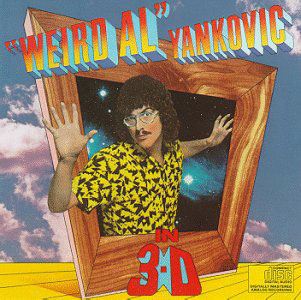 "Weird Al" Yankovic - In 3-D (1984)
al's oft-forgotten sophomore album really contains some of his best work.
"eat it," "I lost on jeopardy," "nature trail to hell," "theme from rocky XIII," they are all here.
this also marks his first polka medley, "polkas on 45."
weird al is the king.
love, biff.
This Week's Hip New Slang Word or Phrase
Matt Suey - A sweet player for the Chicago Bears in the 80's, can also be used to describe suicide.
See also: chop suey.
Origin - The Superbowl Shuffle
Usage - "Dude, that yahtzee I was with last night was whiskey tango."

"Dude, what a buzzard."

"Yeah. Dude, we stuck to bagpiping. Don't want to take any chances."

"Dude, you diabolical."

"If this girl was my girlfriend I'd have to commit Matt Suey."

"Or chop suey."

"Dude."
This Week's Top Ten List
the top ten wonderful things about biff graduating from college:
10. can now devote full effort to being unemployed
09. no more fancy book learning
08. people will stop asking, "is that what they teach you up there at that sissy school of yours?"
07. vodka
06. he can maybe think about the possibility of getting around to maybe being inclined to finish the new cac album
05. can attempt to fulfill dream of "never going to sleep"
04. can now look down on anyone that takes longer then seven years and a summer to graduate from a four year university
03. backpack will now symbolize pretentious hip-hopper rather then just plain pretentious
02. can spend even more time watching old school wrestling
01. actually has an excuse for getting drunk and singing karaoke on thursday