02.04.04
Gome of the Week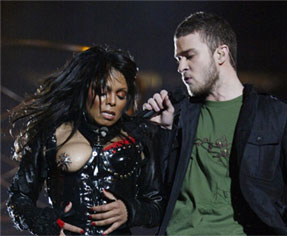 Super Bowl controversy:
There has to be something more important to care about.
This Week's Link That's Probably Not That Great
Brad Sucks - Finally, a band I can get behind.
This Week's Movie You've Probably Never Seen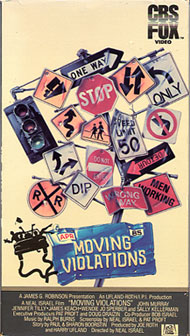 Moving Violations (1985)
if you didn't already know, there is a third murray brother in the acting biz. sure you know bill and his older brother brian, but have you been introduced to young brother john? he is awesome. itÕs like watching somebody do a really good bill murray impersonation but also adding his own distinct flare.
co-starring is a young jennifer tilly, the fat girl from bosom buddies, fred willard, ram from "tron," and the super old lady from different strokes, and even a cameo from the "where's the beef" lady. genius. they are all trying to get their licenses back. hilarity ensues. a true 80's ensemble gem.
love, biff.
This Week's Record You're Probably Not Listening To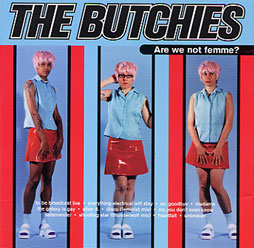 The Butchies - Are We Not Femme? (1998)
the butchies' first album is an example of true rock genius.
kaia wilson is genius.
ex-vitapup drummer melissa york. the bass player is rumored to be genius.
are we not genius?
yes! love, biff.
This Week's Hip New Slang Word or Phrase
Let's do this, Brutus. - To get things started.
Origin - The old school.
Usage - "Dude, that coug I was with last night had a sweet tittoo."

"Dude, you should have been bolton like michael."

"Dude, I told her seough. We should go get housed like a suburb."

"Let's do this, Brutus."
This Week's Top Ten List
The Top Ten Rejected Titles for "American Idol":
10. "Let's Get Uncomfortable"
09. "Simon Sez"
08. "American Ass Out"
07. "Watch the Second Dragged Out End of Paula Abdul's Career"
06. "Young People on the Verge of Suicide Pushed Over the Edge"
05. "Hang It Up While You Still Have the Chance"
04. "You Suck, Peace Out"
03. "Take A Shot Every Time Someone Cries"
02. "These Kids Parents Are Assholes"
01. "Billy Idol"