11.12.03
Gome of the Week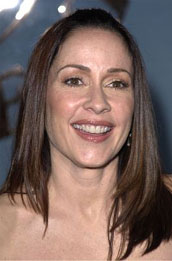 Patricia Heaton really needs to endorse more products and businesses.
This Week's Link That's Probably Not That Great
Bovision - I'd like to live here.
This Week's Movie You've Probably Never Seen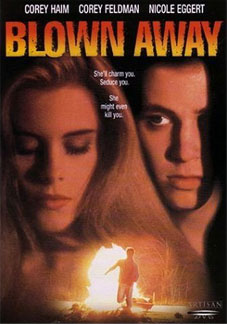 Blown Away (1992)
no, not that awful jeff bridges crapfest. the good "blown away", the one with both coreys and the ever corey-lovin' nicole eggert.
where else can you see haim fully nude (no frontal shot, sorry ladies) and engaging in lewd sex acts? i could insert a bunch of jokes here but that's too easy.
this just came out on dvd so you have no excuse not to see. if you buy one buy one for me. my video is old and weak like my body.
love, biff.
This Week's Record You're Probably Not Listening To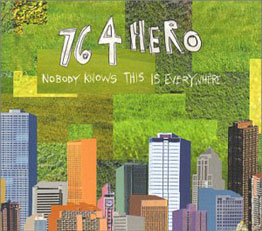 764-HERO - Nobody Knows This Is Everywhere (2002)
people try to front on this record like it's not up to snuff with their earlier work. i say ha!
"skylines", "photographic evidence", and "you were a party" are just as angry and sad and wonderful as anything else this band has ever done. it's no "we're solids" but hey, what is? my only beef is the change in bass player. the new one just isn't as good as james bertram. they broke up anyways so who cares. i hope you're all happy!
love, biff.
This Week's Hip New Slang Word or Phrase
super bro - The coolest of the dudes.
Origin - Teal, 2Beers.
Usage - "Dude, that coug I was with last night had a bunch of beers and then got frus with me."

"Dude, why?"

"We were at a bar, all housed like suburb, and we ran into dude patrol. She introduced me to one of the dudes and he was coppin' tude. I didn't like him."

"Dude."

"He was a super bro."
This Week's Top Ten List
The Top Ten Things To Do When You're Bored:

10. Throw in a Steve Vai CD, jerk off to the "hot licks"
09. Two words: radish rosettes
08. Get on the net and see if you can find that footage of Paris Hilton doing "the nasty"
07. Turn on the E! Network, take a shot of bourbon every time they dish about a "celeb"
06. Put on some Steely Dan, wonder what to do when your model girlfriend gets nervous
05. knit a jockstrap
04. Find that Burt Bacharach album, wonder why he hasn't saved you from the gutter
03. Find out if you're ready for this jelly
02. Take your shirt off, go to church
01. Did somebody say backgammon?