10.08.03
Gome of the Week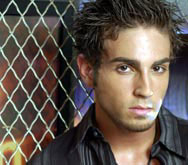 The Wade Robson Project:
Actually, I'm the jackass for even sitting through this show for more than 5 minutes, but it makes me so uncomfortable I can't look away.
These kids work it!
This Week's Link That's Probably Not That Great
The IMDb Bottom 100 - In honor of our 100th week, check out the ever changing list of the current worst movies around, as voted by the IMDb fanboys.
This Week's Movie You've Probably Never Seen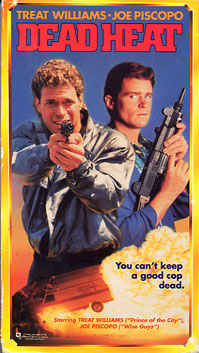 Dead Heat (1988)
Now this is a good one.
Treat Williams and Joe Piscopo star in this buddy cop/ zombie flick. That's right, zombies.
Piscopo is supposed to be the funny guy to William's straight guy, but with a script like this, it's comedy all the way.
With so many one liners and so many plot aspects ripped off from other movies, this is a classic late 80's shitfest.
Watching Treat Williams kick ass as a zombie cop is sweet, especially when his face starts falling off.
Also features Darren McGavin (Billy Madison's dad) and an almost dead Vincent Price in what ended up being one of his final roles.
This Week's Record You're Probably Not Listening To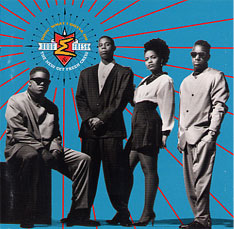 Doug E. Fresh & The New Get Fresh Crew - Doin' What I Gotta Do (1992)
I have to stop buying all this old school discount rap. But it's just so damn cheap! I can't help myself.
I've never been a huge Doug E. Fresh fan, but then again I've never taken the time to listen to much of his stuff either. While this record has the obligitory tracks like "Back In The Dayz" and "If I Was Your Man," it also packs some pretty sweet early 90's cuts that blur the line between old and new school just right.
Look for Doug E. Fresh on VH1 talking about stuff that happened a while ago.
This Week's Hip New Slang Word or Phrase
Do it Doug! - What you should yell at someone if you want 'em to do it up.
Origin - Mallrats, like you don't know.
Usage - "Dude, that coug I was with last night was housed like a suburb and driving like Popeye."

"Dude, weak."

"Yeah, I'm gonna give her the heisman."

"Do it Doug!"
This Week's Top Ten List
The Top Ten Best Things About slyrecords.com Turning 100 Weeks Old:

10. Hearing Willard Scott say our name
09. A fun game: Attempting to use all 100 slang words, in five minutes or less, while speaking with your little sister's friends
08. It's the only thing I have to show for the last two years of my life
07. Free kid's size sundae at participating Slappy McGillicuddy's restaurants
06. It's fun to dye our gray pubes back to their original chestnut color
05. Actually managed to find 100 sites on the internet that aren't hard core pornography
04. We still have no idea what "html" or "code" is
03. Can barely recall when we were funny
02. Can you say pizza party?
01. There's something really soothing about officially being out of ideas