07.09.03
Gome of the Week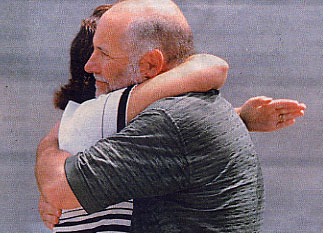 What else could the Blazers do (again)? How about laying off a third of the people that work for them?
Sure, why the hell not. Paul Allen, you wealthy, greasy, sci-fi loving virgin, you've done it again.
Bust A Bucket!
This Week's Link That's Probably Not That Great
TK-421 - Everything you'd want to know about the only Storm Trooper with a name.
This Week's Movie You've Probably Never Seen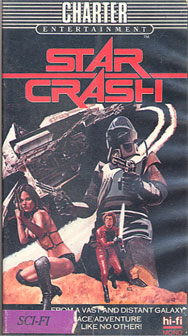 Star Crash (1978)
Star Crash.
Robots, magic, things that look like light sabers? Sound familiar?
What makes this Star Wars rip-off great is the afro attached to the main character and the late arrival of a young David Hasselhoff.
The scantily clad Stella Star doesn't hurt either.
Love Biff.
This Week's Record You're Probably Not Listening To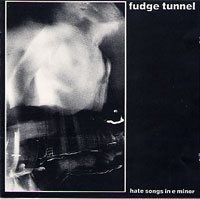 Fudge Tunnel - Hate Songs in E Minor (1992)
It doesn't get much heavier and crunchier than this. Ah, the Tunnel. I bought this album in high school just because I thought they had a cool name and Spin gave them a good review. Apparently that sealed the deal. It turned out that it kicks some ass.
Includes the hits "Gut Rot," "Tweezers," and their covers of "Cat Scratch Fever" and "Sunshine of Your Love."
From the inside sleeve- "none of the lyrics on this record mean anything, so don't waste your time."
Refreshing.
This Week's Hip New Slang Word or Phrase
down like syndrome - Totally down.
Origin - Long Island.
Usage - "Dude, that coug I was with last night was totally going bananas. It kinda made me want to unload my groceries."

"Dude, forget that. Let's go out and find some hot ass 'roke ho's."

"Dude, I'm down like syndrome."
This Week's Top Ten List
The Top Ten TV Shows That Don't Exist But Should:

10. Law & Order: Prostitute Patrol
09. Hi How Are You? - The real life story of a greeter at Wal-Mart
08. Jason Alexander presents: Cash Run
07. Hot Spatter: Topless pan-frying with Nikki Cox
06. Nightline with special foreign correspondent Andrew Dice Clay
05. Watch An Asian Street Gang Beat the Shit out of Andy Rooney
04. Jamie Farr in: Paper or Plastic?
03. Guess Who's Amish
02. 2 hour special- Star Jones struggles to explain why anyone should possibly give a shit about anything she has to say
01. Who Wants to Marry an Alcoholic Sex Addict?