07.02.03
Gome of the Week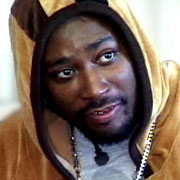 ODB aka Dirt McGirt signing with (Jay-Z's label) Roc-A-Fella? Dude weak. He's newly sober, out of jail, and "all about money."
We don't like it one bit.
This Week's Link That's Probably Not That Great
Donkey Kong - I've been obsessed lately. This details the history of the big DK.
This Week's Movie You've Probably Never Seen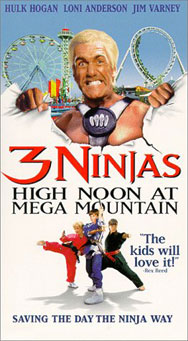 3 Ninjas: High Noon at Mega Mountain (1998)
Does it really get any better than this? Jim Varney, Loni Anderson, and Hulk Hogan star in the fourth, that's right fourth, installment of the crappy kid ninja franchise.
This time around Rocky, Colt, and TumTum battle ninjas who are trying to take over a theme park in order to receive a hefty ransom.
9 year old TumTum miraculously kicks adults in the face, Rocky tries to win the girl, and Colt strokes his beautiful LBST.
The thing is a full blown beauty, ponytail and all. What a flick!
Love Biff.
This Week's Record You're Probably Not Listening To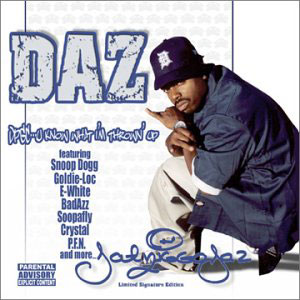 Daz - DPGC...U Know What I'm Throwin' Up (2003)
What do you do when you produce all of 2pac's "All Eyez on Me" and don't receive any royalties from the label? What if your best friend leaves you for this label which, by now, has become your arch nemesis? Why you make the most gangster album of your life, that's what.
Daz has always been the most underrated rapper from the west coast. He's by far the best rapper out of his entire crew (his rhythm is out of control) and his production skills are bar none.
This time around, Daz gets help from Snoop, Goldie Loc, Soopafly, Baz Azz, and the rest of the Dogg Pound Gangstaz. Song titles such as "U Ain't Shit", "Who Dem Niggaz", "It's Dat Gangsta Shit", Deez Niggaz Trippin", "A Message to Ricardo Brown", and "I'll Beacho Azz" show that this Daz at his best: angry and focused.
It comes with a bonus DVD of Daz talking about how much he hates Suge Knight, Kurupt, Ja Rule, and a gang of other unlucky people. This CD is awesome.
Love Biff.
This Week's Hip New Slang Word or Phrase
right arm - A sweet variation of "right on."
Origin - Track Town.
Usage - "Dude, that coug I was with last night had a sweet tittoo. I pulled root today thinking about it."

"Dude, that sounds like a dope menage a moi."

"Dude, it was the new crack."

"Right arm, dude."
This Week's Top Ten List
The Top Ten Reasons to Read US Weekly:

10. Jared Leto's personal life is way more interesting than any of his films
09. The Olsen Twins will double my pleasure, gum style
08. Comparing Reese Witherspoon's head to an acorn: priceless
07. Stars - They're just like US! - except no one takes pictures of me when I'm getting a lube and oil job on my 8 year old car!
06. The only thing I don't know about Ashton Kutcher: which hand he jerks off with
05. The Bachelor - I still have no idea who this person is
04. I really need to know which marginally talented rock star Pam Anderson is hanging out with instead of her young children
03. The only place to find any info about David Arquette (if he happens to be in the same place as his wife)
02. The Fashion Police: catty jealousy at its finest and most refined
01. Ben and J-Lo - I have never cared so much about two people who I don't know and would never want to meet