06.18.03
Gome of the Week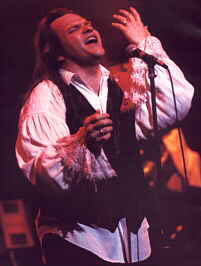 You might remember Meat Loaf as the guy with the tits in Fight Club. Other than that, I'm not sure why he's famous.
If you like to sing his songs at karaoke, you are a true jaghole.
This Week's Link That's Probably Not That Great
Free Nude Celebrities -A wonderful place to find free candid photos of our favorite celebs. Anyone for Natalie Portman on a nude beach?
Warning: this is trashy and geeky and contains nudity.
This Week's Movie You've Probably Never Seen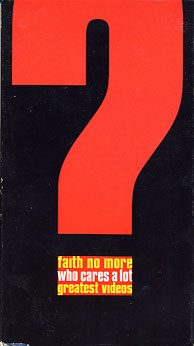 Faith No More - Who Cares A Lot: Greatest Videos (1998)
Probably the single best video collection put together that no one has ever seen.
Documents Faith No More's rise from rap rock prodigies to one of the most unsung heroes in modern music.
It's worth it just for the "Everything's Ruined" video. Also includes "I Started A Joke" and a bonus live version of "This Guy's In Love With You."
Mike Patton is good.
This Week's Record You're Probably Not Listening To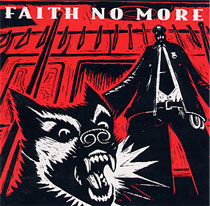 Faith No More - King for a Day, Fool for a Lifetime (1995)
If you don't own this album, you have problems. One of the most underrated albums of the nineties.
If I remember correctly, Rolling Stone gave this album 1 star when it came out. Sweet.
Guitar rock brilliance at it's finest and most depressing and most drunk and wonderful all at the same time.
Check out "Ugly In the Morning." It's refreshing.
This Week's Hip New Slang Word or Phrase
the 4-9-3-11 - Match up the letters of the alphabet with corresponding numbers and it spells d-i-c-k.
Origin - Wu-Tang. See: Method Man.
Usage - "Dude, that coug I was with last night wouldn't give me the taintalingus."

"Dude, you should give her the black rebel chop."

"I just told her to get the 4-9-3-11."
This Week's Top Ten List
The Top Ten Worst Drinks Ever:

10. Bourbon and Strawberry Quik
09. Ouzo with a root beer Schappes chaser
08. The Clam Digger
07. Gin and milk
06. White wine and Bailey's with a twist of paprika
05. A shot of tequilla with a cigarette butt in it
04. Triple Sec with a twist of dill pickle
03. Beefeater and used up cat litter
02. 151 with an asparagus urine chaser
01. The sperminator