05.28.03
Gome of the Week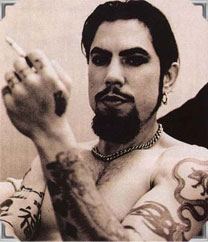 Dave Navarro:
Dude, would you pleeeease put a shirt on?
This Week's Link That's Probably Not That Great
Avril Sucks List - Apparently we're not alone.
This Week's Movie You've Probably Never Seen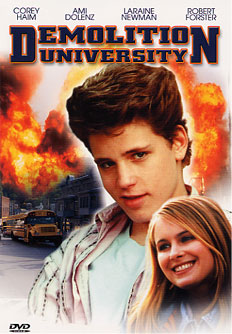 Demolition University (1997)
Ah, the much anticipated sequel to Demolition High. Corey Haim reprises his role as Lenny as his college field trip (which I didn't know existed) to a nuclear power plant gets taken over by terrorists. Oh the humanity!
Will Corey save the day? Who cares?
All you need to know is that this thrill-a-minute ride co-stars former SNL cast member Laraine Newman and Khrystyne Haje, better known as the red haired girl from Head of the Class. Contrary to what the cover shows, this is a 1997 flick with a much older and much more confused Corey Haim then you're used to. He looks like he just rolled out of a rave. Who knows, maybe he did.
Love, Biff.
This Week's Record You're Probably Not Listening To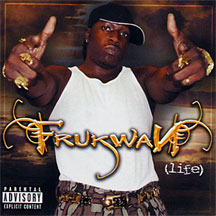 Frukwan - (life) (2003)
You might remember Frukwan as "The Gatekeeper" from the rap super group Gravediggaz but before he was horrorcore he was an MC in Stetsasonic. Life is Frukwan's first solo album in his entire career and it's dope.
He's the best rapper with a lisp since Grand Puba.
Love, Biff.
This Week's Hip New Slang Word or Phrase
taintalingus - You can't forget to love the maple bar.
Origin - Matt Fargo.
Usage - "Dude, that coug last night was pretty skanky."

"Dude, she was totally going bananas."

"She was a bob at the taintalingus though, dude."
This Week's Top Ten List
Biff's Top Ten Saturday Night Live Recurring Characters and/or Sketches That Were Never Funny:

10. Goat Boy
09. Opera Man
08. Coneheads
07. The Roxbury Dancers
06. Mary Katherine Gallagher
05. Gemini's Twin
04. Jon Lovitz as the Liar
03. Daily Affirmations with Stuart Smalley
02. Mango
01. Father Guido Sarducci