05.14.03
Gome of the Week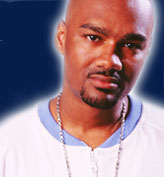 Rap City: The Bassment used to be one of my favorite shows, but now I can barely watch it. The same videos every day of the week, and commercials every ten minutes.
Big up to Big Tigger, though. He's holding it down.
This Week's Link That's Probably Not That Great
Top Ten Worst Comedians - A good breakdown of the worst comedians of our time.
This Week's Movie You've Probably Never Seen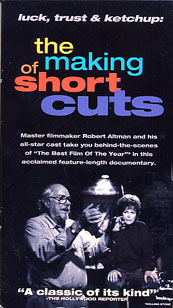 Luck, Trust & Ketchup: The Making of Short Cuts (1993)
Witness the making of one of the greatest films of all time. Since I love documentaries and I love the original Short Cuts, I think this is a pretty badass flick. It doesn't hurt that the movie is based on the writings of Raymond Carver, either.
If you haven't seen Short Cuts, go and rent it right now. Then rent this if you can find it and you will then be ready to either live life to the fullest or get in bed and not get out for at least a week.
Tom Waits, Chris Penn, and the late Jack Lemmon all in the same film? Great times.
This Week's Record You're Probably Not Listening To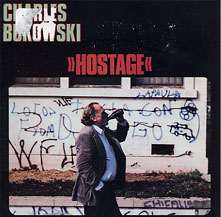 Charles Bukowski - Hostage (1985)
Ah yes. Our favorite booze swilling author caught in spotty audio for your listening pleasure. Recorded in California in 1980, all the tricks are here. Buk insults the audience, gets way too drunk, and tries to fight various people in the building.
The let down: It's an hour long and only one track on the CD.
This Week's Hip New Slang Word or Phrase
pulled it out of your ass like anal beads - Coming up with something really random.
Origin - Fiji.
Usage - "Dude, do you remember the name of that dude who starred in The Greatest American Hero?

"Totally dude. It was William Katt."

"Dude, geek. You pulled that one out of your ass like anal beads."

"Totally, dude."
This Week's Top Ten List
The Top Ten Things That Will Make You Hate A Person:

10. They clip their cell phone to their pants
09. They are one of the everybodies who loves Raymond
08. They're a huge Steve Miller fan
07. They constantly say things are "hella good"
06. Two words: silky shirts
05. They've never seen Baseketball
04. They wear shirts that have cartoon boobies on them
03. They talk too much about things you don't give a shit about
02. They find David Arquette to be "pee your pants hilarious"
01. They bitch consistently, every week, on the internet