03.19.03
Gome of the Week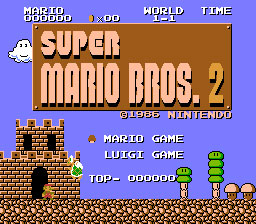 I'm developing carpal tunnel trying to get through this damn game. Haven't showered in a week, sitting in my bed eating uncooked spaghetti noodles.
If you never see me again, write down what level I was on and put in my obit.
Tell the Sly Records gang that I loved them and died doing what I liked best: Throwing SNES controllers at my cat.
This Week's Link That's Probably Not That Great
40 oz. Malt Liquor - And I worry that I drink too much.
This Week's Movie You've Probably Never Seen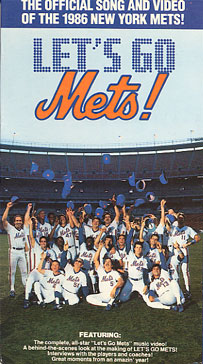 Let's Go Mets! (1986)
Who knew that my favorite baseball team of all time had an official song and video?
I mean, who doesn't want to see Jesse Orosco dancing around singing?
This is all topped off by the fact that it's hosted by Joe Piscopo, who must really miss New York in the 80's, because it was the only place that seemed to like him.
So, of course, the song sucks and the video is insanely corny, but after all it is the 1986 NY Mets so it's fun as hell to watch.
See Daryl Strawberry before he started getting busted for coke once a month!
This Week's Record You're Probably Not Listening To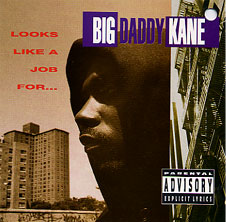 Big Daddy Kane - Looks Like A Job For... (1993)
Yeah, we put Big Daddy Kane on here too much, but he's coming to town this next week so what the heezy. BDK will never get recognized for this record, but damn it's hot. He gets back to his roots with Scoob and Scrap and Mister Cee and makes a pretty sweet album with fast beats and fewer songs about what a sexual stallion he is.
Back to the hoody, G.
This Week's Hip New Slang Word or Phrase
I wanna bite that chick's ass - 'Cos she's just that cute.
Origin - David Spade, maybe?
Usage - "Dude, what's up with the picture of Britney on the front page this week? Sly Records is selling out for sure."

"Dude, take off the hater shades. She's nails. Dude, I wanna bite that chick's ass."

"Word."
This Week's Top Ten List
The Top Ten Best Things Typed Into Search Engines To Get To Our Site This Week:

10. "Kathy Lee Gifford hair"
09. "cheap dune buggies"
08. "Rocky IV lyrics"
07. "rap song called Stepdaddy"
06. "grade shit himself"
05. "boyfriend hung donkey"
04. "Jake Steed bio"
03. "bathtub crank"
02. "Master Nate rapper fat girls"
01. "bridge porno midget"