02.16.03
Gome of the Week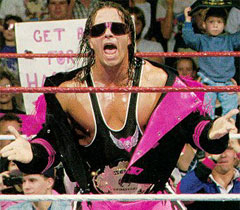 Now calm down, we don't mean Bret Hart all the time. Just when he beat Mr. Perfect for the Intercontinental Title and, in the process, put him out of wrestling for quite a while by causing him a serious back injury.
Otherwise, he's hell in a cage.
This Week's Link That's Probably Not That Great
Curt Hennig - Find out some stuff about the guy who was as close to perfect as you could get in the squared circle. We'll all miss him.
This Week's Movie You've Probably Never Seen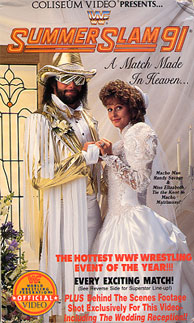 SummerSlam '91 (1991)
It truly is a match made in heaven.
SummerSlam '91 features not only the long awaited marriage of Randy Savage and Miss Elizabeth, but also Mr. Perfect taking on Bret "The Hitman" Hart in defense of his Intercontinental Title.
Mr. Perfect loses the title, but the match is well fought and a fine reminder of what a damn fine grappler he was.
Also features Ted "The Million Dollar Man" Dibiase against his old butler Virgil. That shit's hilarious.
Three hours of good times and great moves.
This Week's Record You're Probably Not Listening To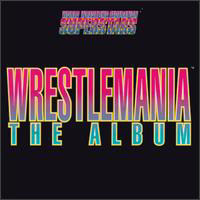 V/A - Wrestlemania: The Album (1993)
Features the hit Mr. Perfect track "I'm Perfect," plus some other stuff that's not that sweet.
They got on the boat a little too late on this one.
This Week's Hip New Slang Word or Phrase
The Perfect Plex - Mr. Perfect's finishing move.
Origin - The late, great Curt Hennig.
Usage - "Dude, give me the remote."

"Why, dude?"

"Dude, you're incapable of running the thing."

"Don't make me give you the Perfect Plex, dude."

"Understood. Sorry."
This Week's Top Ten List
The Top Ten Things We'll Miss About Mr. Perfect:

10. The funny interviews
09. The sweet jumpsuits
08. Him saying "And that's perfect."
07. The smugness
06. Him when he was the Intercontinental champ
05. The combined smugness of he and Rick Rude standing next to each other
04. That natural golden brown tan
03. The stringy, greasy, spiral perm
02. The spitting and slapping of the chewing gum
01. The Perfect Plex