05.26.02
Gome of the Week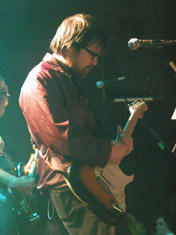 I don't know if you all knew this or not, but Weezer is the greatest band of all time, and if you don't own their new record, you should probably just kill yourself.
Just look at that windbreaker. Delicate geniuses get cold, too!
Sorry, Two Beers.
This Week's Link That's Probably Not That Great
Ask Raymond Carver - Most of you might not get this, but if you do, it's really goddamned funny.
This Week's Movie You've Probably Never Seen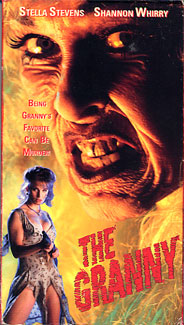 The Granny (1995)
Now, if you've ever seen Animal Instincts, you know Shannon Whirry is one hot mama. Well, apparently the Skinamax flix weren't paying enough, so she moved on to B-Movie horror.
So this movie's about a granny who comes back from the dead to mess with her greedy family and then Ms. Whirry has to blow her away with a sawed-off shotgun or something like that.
"An ancient potion has given Granny eternal life- with ghoulish consequences."
Yahtzee!
This Week's Record You're Probably Not Listening To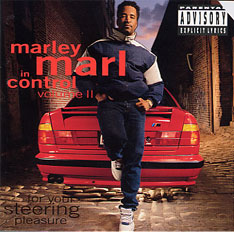 Marley Marl - In Control Volume II (1991)
I picked this up because it has Big Daddy Kane on it, but it turns out it's a pretty badass old school mix tape. A few R&B numbers that I could do without, but the inclusion of Chubb Rock makes up for it.
If anyone ever sees a copy of Volume I, let me know 'cause I want that shit.
This Week's Hip New Slang Word or Phrase
Dude, geek. - A sweet variation on Dude, weak.
Origin - Guam.
Usage - "Dude, when I coil tap my neck humbucker on my Paul Reed Smith and put it through my Dual Rectifier on the modern gain channel, the reverb emphasizes even order harmonics."
"Dude, geek."
This Week's Top Ten List
The Top Ten Working Titles for the Next CAC Record:

10. Grip Clockin'
09. Chalky White and the Cracka Macka
08. More Songs About Washed Up Celebrities
07. We Finally Found Something That Rhymes With Ted Dibiase
06. The Two Biggest Taints in all of P-Town
05. C-Dog Was Going to Be On This One, But He Spent All of his Gas Money On a Slipknot Bootleg
04. Courtney Artist Courtney
03. Ricky the Dragon Steamboat
02. Big John Studd
01. No Chori, Volume II