02.17.02
Gome of the Week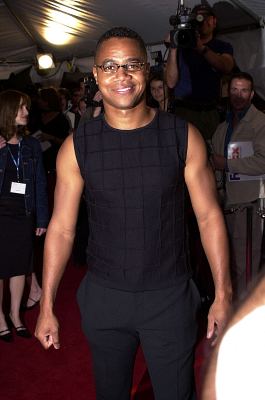 Could someone please ask Cuba Gooding Jr. to stop acting?
I mean don't get me wrong, Snow Dogs looks like a pretty tight flick, but it can't be half as good as Chill Factor, which I actually sat through with a little help from my good friend vodka.
Shoot me!
And at this point, if you're cast opposite Robert DeNiro, you know the film can't be any good.
Show me the career!
This Week's Link That's Probably Not That Great
Engrish -Matt Fargo, if you're reading this, you will love this site. Great examples of Japanese manipulations of our native language. Look at it and laugh. Out loud, please. Can you not see that I am serious?
Thanks to the Coon man for finding it for us.
This Week's Movie You've Probably Never Seen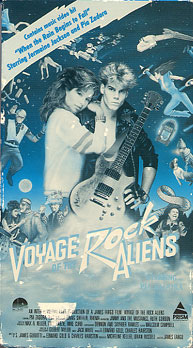 Voyage of the Rock Aliens (1987)
Get out the Aqua Net, it's Pia Zadora in Voyage of the Rock Aliens.
This film features a guitar shaped spaceship, a bunch of people you've never heard of, and no frontal nudity.
As a special added bonus, it features the "When the Rain Begins to Fall" video starring Jermaine Jackson and Ms. Zadora herself.
It also marks the film debut of Jimmy and the Mustangs, a band that was probably hoping this film was their stepping stone to super rock stardom. Ouch.
From the back: "It's galactical laughter and cosmic chaos!"
Okay!
This Week's Record You're Probably Not Listening To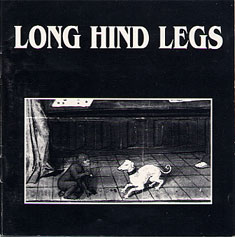 Long Hind Legs - Long Hind Legs (1996)
Vern Rumsey from Unwound gets sad and pissed and nice all at the same time.
Contains the unforgettable "What Are We Doing?" with the lines "Can I drive you home?/ Can I X you off my list of romantic options?" That shit hurts.
Also includes the line "I can't feel my cunt" which gives me a warm fuzzy sensation.
This Week's Hip New Slang Word or Phrase
What's the Dio, Ronnie James? - I heard a girl say this to a friend at a bar one night and almost wet myself. If you don't get this one, that's OK. But I'm not going to bother explaining it.
Usage: "Dude!"

"What's the Dio, Ronnie James?"

"Dude?"
This Week's Top Ten List
The Top Ten Things People Have Typed into Google This Week That Brought Them To Our Site:
10. Karaoke Hawthorne Portland
09. Moe + Mabel Game
08. Hot Shots Part Deux Song in Limousine
07. New Trick Daddy
06. Crunktastic
05. Halo Benders Turnin My Way
04. Robert Rumsey Vehicular Homicide
03. Graphite Bream Busters
02. Snort No Doze
01. Shat Himself