1994-1997

Members:
Stephen Seehorn: Guitar, Keyboards, Vocals
John Fro: Guitar, Keyboards, Vocals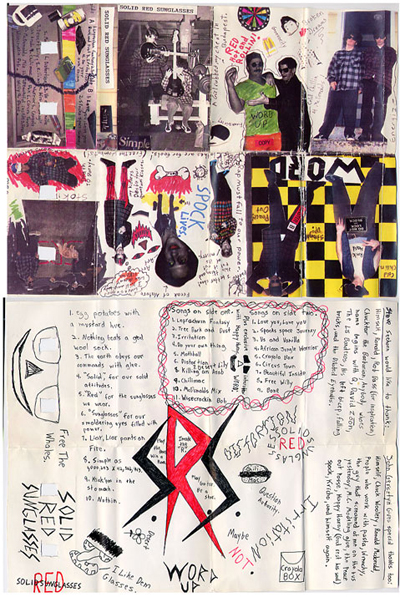 Solid Red Sunglasses was the awesome "side project" of Sylphid's Steve and John Fro. When I joined Sylphid they loaned me this cassette that they had made. I loved it and showed it to Matt and he loved it. We asked if we could release it on Sly and they said "whatever." We used to call them the Ween of Sly Records. We weren't that clever.
The concept of their band was pretty much that they would write and record their songs, pretty much on the spot, and record only one take. I thought this was genius. It is a lot of acoustic guitar songs as well as rap-esque freestylings. Highlights include the acoustic ballad "Free Willy," the oddly catchy "Crayola Box," and of course "Us And Vanilla," which is simply them rapping along with "Ice Ice Baby." I told you, genius. They had many cassettes before "Simple" and this may have been there last. Unfortunately for all concerned, Matt and I were too broke to really handle the cost of the two-sided color tape sleeve, making this our rarest release.
-Eric

Sly Appearances:

I Think Cheyenne's Friend Hates Me Compilation CS (1996)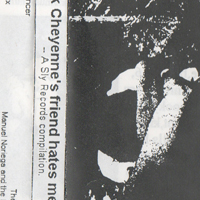 Download free from Bandcamp.

- "Crayola Box"

Simple CS (1997)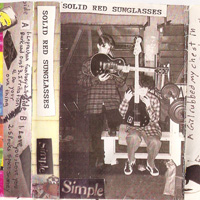 Dowload free from Bandcamp.

- "Leprechaun Fantasy"
- "Tree Bark And Dust"
- "Irritation"
- "Do Your Own Thing"
- "Mothball"
- "Distortion"
- "Desert Lily"
- "Killing An Arab"
- "Chilimac"
- "McDonalds Mix"
- "Wisecrackin' Bob"
- "Love You, Love You"
- "Spock's Space Journey"
- "Us And Vanilla"
- "African Jungle Warrior"
- "Crayola Box"
- "Circus Town"
- "Beautiful Inside"
- "Free Willy"
- "Bone"